Stocks Post Moderate Gains Despite Oil Slide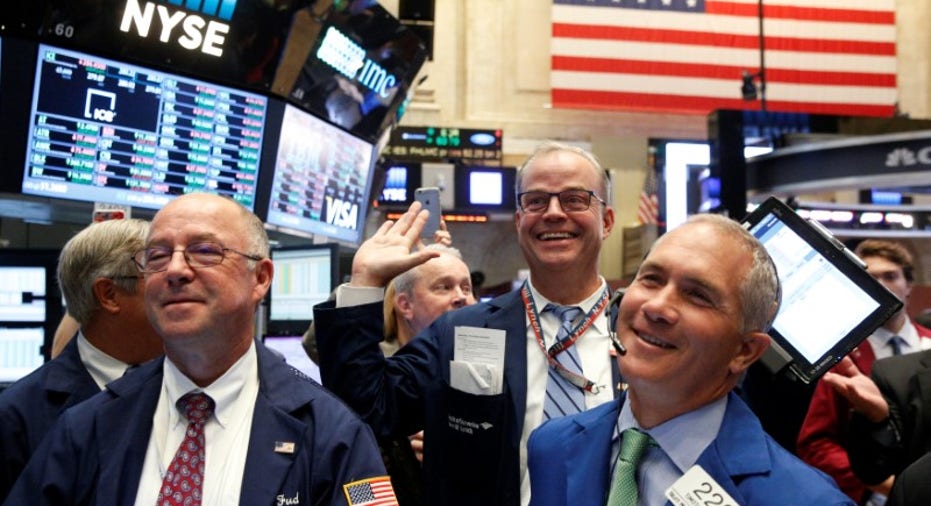 U.S. stocks rose Tuesday, boosted by gains in technology and consumer shares.
Meanwhile, a fall in oil prices weighed on energy shares as investors remained skeptical major producers could reach a deal to limit production.
The Dow Jones Industrial Average rose 133 points, or 0.7%, to 18228. The S&P 500 rose 0.6%, and the Nasdaq Composite rose 0.9%.
Shares of travel companies rallied, with Carnival, Royal Caribbean Cruises, Expedia and TripAdvisor among the biggest gainers.
Tech shares rose 1.2% in the S&P 500.
Shares of oil and gas companies fell as U.S. crude dropped 2.7% to $44.67 a barrel, giving back some of Monday's gains.
Oil prices have been choppy in recent sessions as major producers attend a conference in Algiers, where investors are hoping for progress on an agreement to cap output.
On Tuesday, The Wall Street Journal reported that the Organization of the Petroleum Exporting Countries planned to discuss a proposal that would cut almost 1 million barrels a day of the cartel's production over one year.
Iran's oil minister said later in the day that he has met with Saudi Arabia and Russia and hasn't received an official proposal.
"Lots of people spend a lot of time trying to speculate on the outcome of this, but I don't think even people in the meeting know what will happen," said Luiz Sauerbronn, a director at Brandes Investment Partners.
The yield on the 10-year U.S. Treasury note fell to 1.556% from 1.589% on Monday.
The Stoxx Europe 600 rose less than 0.1% following its worst day in months.
Shares of Deutsche Bank were flat. Intensifying concerns about the German lender's financial health caused its shares to drop sharply Monday, triggering a wider selloff in the European banking sector.
Shares of Standard Chartered fell 2.5% on Tuesday after the Journal reported the Justice Department is investigating the lender, while Italian banks weakened after the government announced the date for a national referendum on key constitutional changes.
"With one of the continent's biggest lenders in trouble and news today that a few more lenders are in trouble, that completely outweighed any initial boost from the [U.S. presidential] debate," said Ian Williams, strategist at brokerage Peel Hunt.
Following the debate, the dollar was down 2.3% against the Mexican peso, which has been highly sensitive to the U.S. election following comments from Donald Trump regarding plans to build a wall between the two countries and to renegotiate key trade agreements.
"The Mexican peso is widely accepted to be the purest expression of Trump risk," said James Athey, investment manager at Aberdeen Asset Management.
Despite the day's gains, the peso has fallen nearly 12% against the dollar so far this year. Speculators had amassed a near record gross short peso position in the futures market, according to currency strategists at Brown Brothers Harriman.
Many market participants said they believe a Hillary Clinton victory would offer more support to risk assets such as stocks, at least in the short term, because there is greater clarity on her policies and less uncertainty about trade negotiations.
"Clinton is perceived to represent a safe pair of hands and a continuation of the status quo," said Mr. Athey, noting that Mrs. Clinton is expected to usher in another period of dovish monetary policy and low -- but not too low -- growth.
Still, analysts said it was unclear whether the debate would alter the course of the election fundamentally or sway undecided voters.
And longer term, some doubted how much difference it would make for stocks. "The U.S. economy is much more dependent on what the [Federal Reserve] does than who the president is," Mr. Williams said.