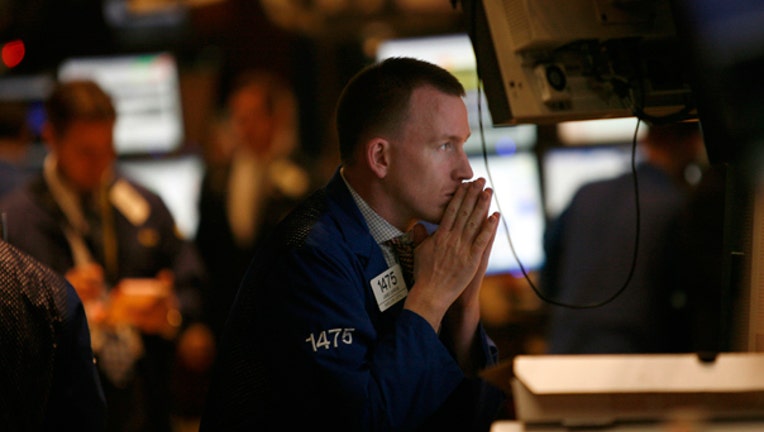 FOX Business: Capitalism Lives Here
U.S. equities jumped for the second-straight day on Friday as traders cheered progress in American fiscal negotiations.
Today's Markets
The Dow Jones Industrial Average rose 111 points, or 0.73%, to 15237, the S&P 500 gained 10.6 points, or 0.63%, to 1703 and the Nasdaq Composite advanced 31.1 points, or 0.83%, to 3792.
For the week, the Dow rose 1.1%, the S&P 500 gained 0.75% and the Nasdaq fell 0.42%.
House Republicans proposed a short-term debt ceiling increase on Thursday that would have been accompanied by an end to the Treasury Department's ability to utilize so-called "extraordinary measures." Leadership met with President Barack Obama and other senior administration officials late in the day, but an agreement wasn't immediately struck. Still, analysts grew slightly more hopeful that Congress will be able to lift the debt ceiling before the October 17 deadline.
"The bottom line for investors, obviously, is that the House GOP blinked on the debt ceiling; default never was likely -- and now chances are close to zero," analysts at Washington, D.C.-based Potomac Research Group wrote to clients. "But excuse us for pointing out that the eventual 'deal' will simply kick the can, with another deadline later this fall, or in the winter, or whenever."
On the economic front, A reading on consumer sentiment from Thomson Reuters and the University of Michigan for the month of October came in at 75.2, the lowest level since January, slightly missing expectations of 76, also lower than a September reading of 77.5.
Meanwhile, JPMorgan Chase (NYSE:JPM) revealed quarterly profits that widely exceeded Wall Street's estimates after a massive $7.2 billion after-tax legal expense is removed. Shares of the biggest U.S. bank by assets jumped in early trading. However, CEO Jamie Dimon warned of the "highly charged and unpredictable (legal) environment, with escalating demands and penalties from multiple government Agencies."
Fellow banking giant Wells Fargo (NYSE:WFC) narrowly beat the Street with its quarterly profits, although, revenues came in shy of expectations. ET. Earnings season will pick up steam over coming weeks, providing Wall Street traders who are dealing with a dearth of economic data with a reading on how corporate America is performing.
In commodities, U.S. crude oil futures slid 99 cents, or 0.96%, to $102.02 a barrel. Wholesale New York Harbor gasoline dipped 1.1% to $2.668 a gallon. Gold dropped $28.70, or 2.2%, to $1,268 a troy ounce.
Foreign Markets 
The Euro Stoxx 50 rose 0.07% to 2971, the English FTSE 100 climbed 0.8% to 6482 and the German DAX advanced 0.37% to 8718.
In Asia, the Japanese Nikkei 225 soared 1.5% to 14405 and the Chinese Hang Seng rallied 1.2% to 23218.