Stocks Plunge as Consumer, Health Care Names Drop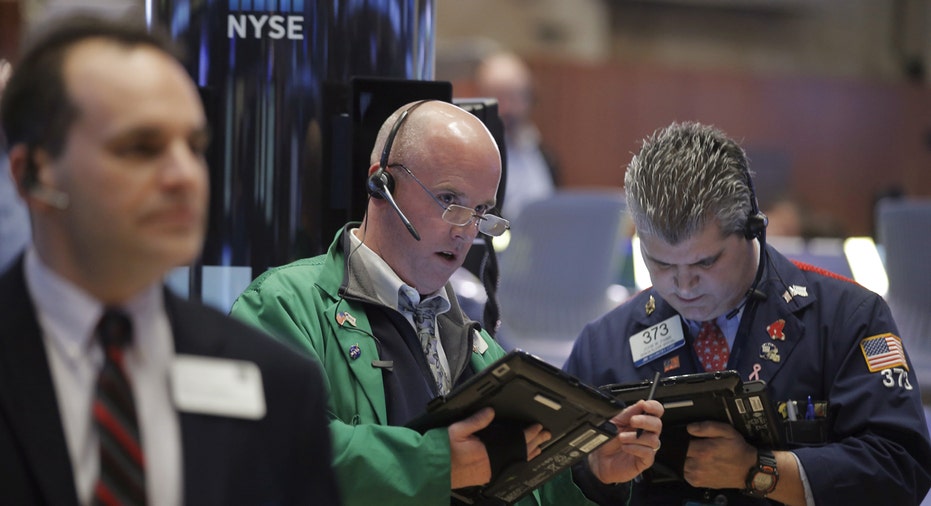 Wall Street turned decidedly negative in late-afternoon action as consumer names dropped and Brent crude hit a fresh 2004 low.
The Dow shed 364 points, or 2.21% to 16151. The S&P 500 dropped 48 points, or 2.50% to 1890, while the Nasdaq Composite shed 159 points, or 3.41% to 4526.
All 10 S&P 500 sectors were in negative territory as consumer discretionary and health care led the way lower, falling 3.38% and 2.93% respectively.
Today's Markets
All three major U.S. averages notched fresh 2016 lows on Wednesday as traders rushed for the exit doors as Brent crude prices dipped below the $30 a barrel level. The move caused renewed concerns about deflation and a slowing global economy.
The tech-heavy Nasdaq, which narrowly averted a nine-session losing streak on Tuesday, quickly reverted back to negative territory when it dropped more than 3%, notching a fresh three-month low.
Consumer discretionary names were the biggest losers on the session as companies like Amazon (NASDAQ: AMZN) dropped on no particular news.  The e-commerce giant shed nearly 9% year to date after booking gains of 118% last year. The stock was the Nasdaq's biggest decliner.
Despite a steep decline in the energy sector during the session, ExxonMobil (NYSE:XOM) was the only one of 50 Dow components in positive territory. Meanwhile, the five biggest decliners on the index accounted for half of the Dow's drop. They included Goldman Sachs (NYSE:GS), Home Depot (NYSE:HD), Boeing (NYSE:BA), Disney (NYSE:DIS), and UnitedHealth (NYSE:UNH).
"What we're seeing is that on days when the market starts off strong, there's been an inability to hold those gains," Ernie Cecilia, chief investment officer at Bryn Mawr Trust, which has $8.4 billion in total assets, said. "There just seems to be a lack of conviction buying, a lack of long buyers wanting to take positions even on weakness."
The beginning of Wall Street's move lower came from the energy sector after fresh weekly inventory data from the Energy Information Administration showed crude oil stockpiles rose much less than expected. The figures showed crude stockpiles rose by 234,000 barrels last week, well below expectations for a 2.5 million barrel build.
However, much bigger-than-expected builds in distillate and gasoline stockpiles sparked renewed fears about a global supply glut. Distillate inventories saw a 6.14 million barrel gain, compared to forecasts for 1.98 million new barrels, while gasoline stockpiles saw 8.44 million barrels come online, far more than the expectation for 2.7 million barrels.
The worries pressured global oil prices, causing both West Texas Intermediate and Brent crude prices to give up gains of more than 3% early in the session.  WTI managed to tick higher at the settle, ending the session up 0.13% to $30.48 a barrel, while Brent, the international benchmark, dropped 1.78% to $30.31 a barrel, its lowest settlement value since April 2004.
"There's been deterioration in the energy sector and the continued bad news for oil inventories and prices continue to weigh heavily on the markets," Bryce Doty, portfolio manager at Sit Investment Associates, said. "Since demand continues to rise for oil, it's a supply problem. And the producers control their own destiny. They simply need to produce less."
The energy sector had been the biggest gainer of all 10 S&P 500 sectors early in the session Wednesday, thanks to Tuesday's data from the American Petroleum Institute, which showed a surprise draw in crude supplies. However, the fresh EIA data forced the energy sector to reconsider its position as it quickly became one of the day's biggest decliners.
As the broad market posted significant declines, traders took the opportunity to buy up long-term Treasury bonds. The yield on the 10-year note slid 0.030 percentage point to 2.070%. Yields move in the opposite direction of prices.
Cecilia added that another factor driving market action was simply investors wanting to take profits off the table from names that saw big gains in 2015 including the FANGs: Facebook (NASDAQ:FB), Amazon (NASDAQ:AMZN), Netflix (NASDAQ:NFLX) and Google's parent company Alphabet (NASDAQ:GOOGL).
"It seems to me that some of the higher flying names seem to have the legs taken out from under them after a strong performance in 2015," he explained.