Stocks Pares Steep Triple-Digit Losses Amid Renewed Oil Plunge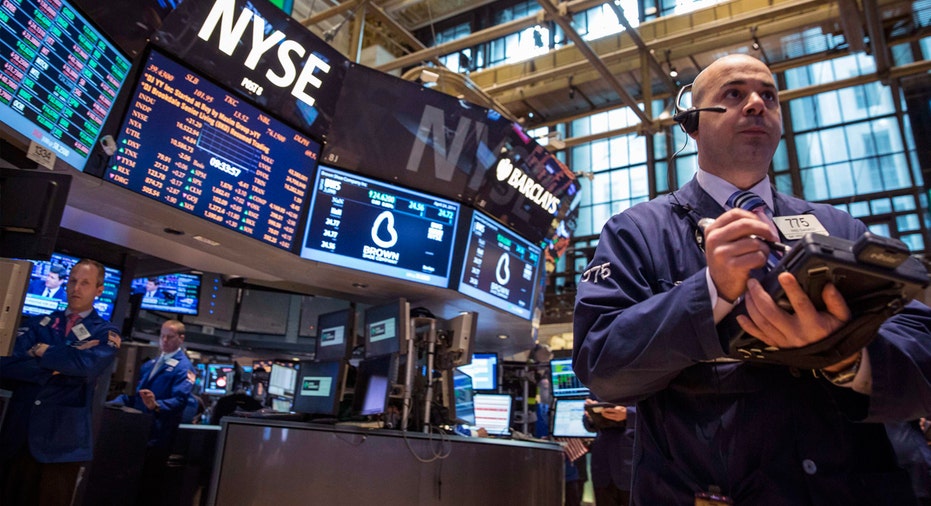 U.S. equity markets pared substantial triple-digit losses on Monday as global oil prices saw another day of heavy selling, but the Dow and Nasdaq fell back into negative territory for the year.
The Dow Jones Industrial Average was 23 points lower, 0.14% to 17528. The S&P 500 slid 4 points, or 0.22% to 2056, while the Nasdaq Composite declined 7 points, or 0.15% to 5040.
Telecom, utilities, technology and consumer discretionary were in positive territory, while the energy sector dropped nearly 2% in recent action.
Today's Markets
U.S. stocks fell into the red as some market participants returned to their desks following the Christmas holiday. Energy prices weighed heavily on the market, as Chevron (NYSE:CVX) and Exxon (NYSE:XOM) together shaved about 15 points off the Dow.
Global energy prices resumed their downward trend on Monday after an unexpected decline in inventories on Friday helped crude prices see their biggest gain since early October.
West Texas Intermediate crude prices plunged 3.39% to $36.81 a barrel, while Brent, the international benchmark, dropped 3.35% to $36.62 a barrel.
Phil Flynn, FOX Business contributor and senior market analyst at the PRICE Futures Group, said in a note Monday it's the weak demand and oversupply story that continues to weigh on the energy patch.
"Weak industrial data in China and Japan is causing even more demand concerns [for oil]," he said. "Oil may also be seeing some pressure from the fact that the Iraqi army has taken back the city of Ramadi from ISIS forces. ..the crude oil market is also seeing pressure due to talk of Iranian oil coming back on line. Oil Minister Bijan Namdar Zangenesh is claiming that they plan to export 500,000 barrels a day within a week after sanctions are removed."
Metals were also lower. Gold fell 0.62% to $1,070 a troy ounce, while silver declined 3.45% to $13.87 an ounce, and copper shed 2.13% to $2.08 a pound.
U.S. equities followed their European counterparts lower: Both European and Asian markets saw red to start the week after weak industrial profit data from China showed a 1.4% drop last month, the sixth-consecutive month of year-over-year declines.
The data sent China's Shanghai Composite index plunging 2.59%, while Hong Kong's Hang Seng declined 1.25%. Japan's Nikkei rose 0.56% on the session. The data, meanwhile, weighed on sentiment in Europe, sending the Euro Stoxx 50, which tracks large-cap companies in the eurozone, down 0.65%, while Germany's Dax slid 0.53% the French CAC 40 declined 0.79%.
London stock exchanges were closed on Monday in observance of Boxing Day.
There was no economic data set for release in the U.S. Later in the week, though, traders will get the latest look at home prices from the S&P/Case-Shiller report, as well as an update on consumer confidence, pending home sales, Midwest manufacturing, and weekly jobless claims.
Economists at Deutsche Bank said in a note they expect consumer confidence to rebound after a substantial drop in November, a move that's likely to bleed over into other areas of the economy.
"Consumer balance sheets are the healthiest that they have been in over a decade, job growth remains sturdy, and low energy prices are boosting consumer cash flow," they outlined. "The health of the consumer should be evident in the housing sector, which remains the brightest spot in our 2016 outlook."