Stocks Pare Losses After Early Pullback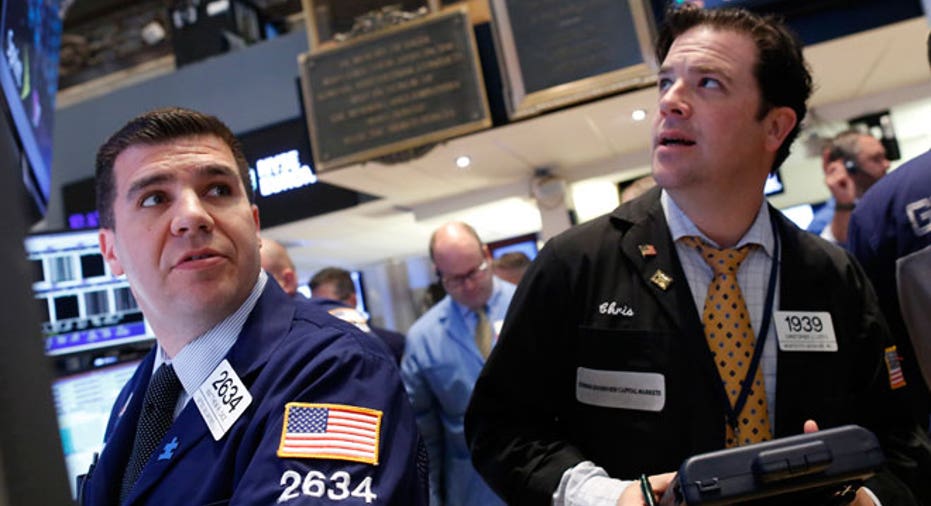 FOX Business: Capitalism Lives Here
Stocks pared their heavy losses Tuesday after global jitters initially fueled a sharp pullback.
Today's Markets
The Dow Jones Industrial Average shed 51.3 points, or 0.3%, to 17801. The S&P 500 fell 0.5 points, or 0.02%, to 2059. The Nasdaq gained 25.8 points, or 0.5%, to 4766.
The selloff in U.S. equities, which included a 200-point decline for the Dow in mid-morning trading, followed declines across the globe. The U.K.'s FTSE 100 closed 2.1% lower, while Germany's DAX fell 2.2%. China's Shanghai Composite Index slumped 5.4%, its steepest daily loss in more than five years.
China spooked investors when officials announced changes to the country's credit markets. Investors there are now prohibited from using low-grade corporate bonds as a form of collateral to acquire short-term financing.
In Greece, the government moved a parliamentary vote for president to Dec. 17, two months earlier than previously scheduled. The decision harkened to recent times of political turmoil in Greece, and the main stock index in Athens posted heavy losses of 13%. That's the biggest one-day drop since 1987, according to Bloomberg. The selloff is equivalent to about a 2300-point drop on the Dow.
Traditional safe-havens such as U.S. Treasury bonds and gold futures got a jolt amid the global selloff. Gold settled $37.10 higher, or 3.1%, at $1,232 a troy ounce. Yields for the benchmark 10-year note fell to 2.22% from 2.26%. Treasury yields decline when prices climb.
In corporate news, Abercrombie & Fitch's (NYSE:ANF) CEO Michael Jeffries announced he would retire as chief executive and board member effective immediately. The news comes after the struggling teen retailer stripped Jeffries of his chairman duties in January. No permanent successor has been named. Shares surged 8% following the announcement.
Meanwhile, AutoZone (NYSE:AZO) rallied 4.2% after the auto parts retailer reported better-than-expected quarterly earnings.
Verizon Communications (NYSE:VZ) slumped 4.1 %. The telecom giant cautioned that promotions to entice wireless customers are hurting profits. Analysts at R.W. Baird downgraded the stock to "neutral" from "outperform."
In commodities, West Texas Intermediate crude oil rebounded 77 cents, or 1.2%, to $63.82 a barrel. It was the first gain for U.S. oil futures in four days. Wholesale New York Harbor gasoline rose nearly two cents to approximately $1.72 a gallon.