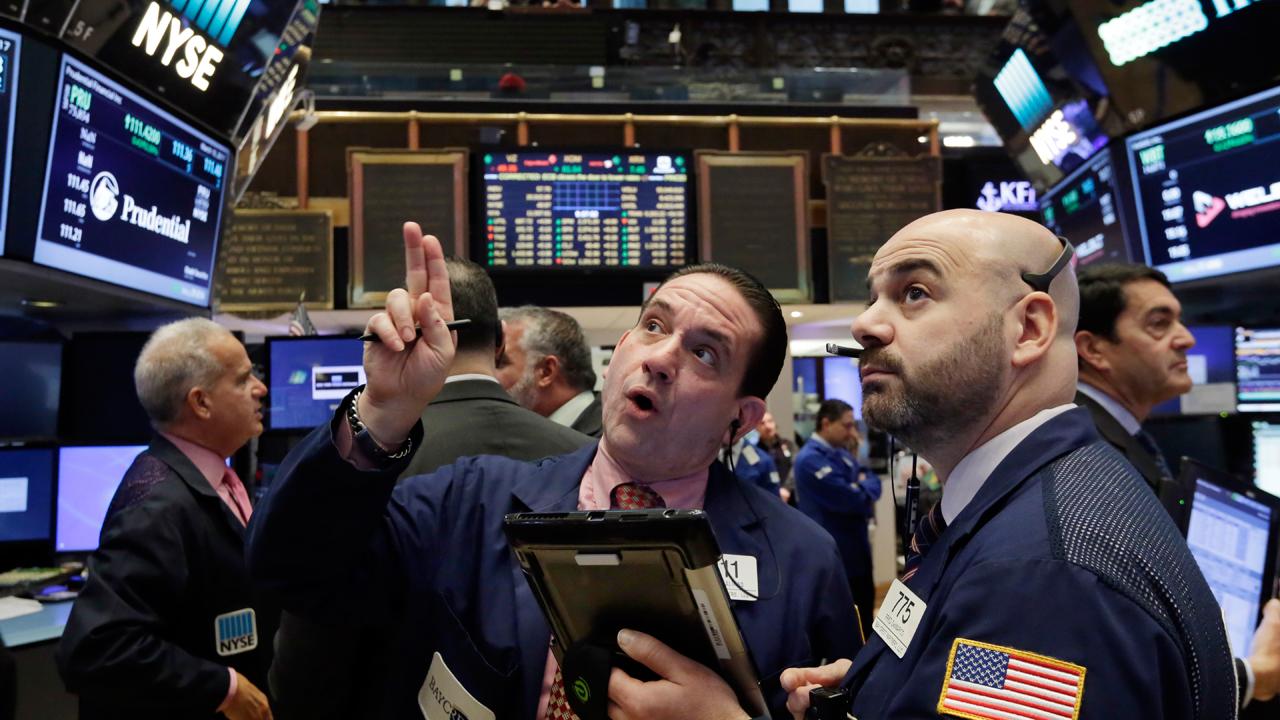 The alert level on Wall Street quickly climbed in response to escalating threats from North Korea, hitting the pause button on a record run for stocks.
U.S. stocks have consistently posted all-time highs in recent weeks on strong corporate earnings and the Trump administration's pledge to move tax reform forward. The mood changed this week when reports surfaced that North Korea has produced a miniaturized nuclear warhead. President Donald Trump responded by saying the U.S. would treat any threats with "fire and fury." The Kim regime subsequently claimed it would draw up a plan to attack Guam.
The CBOE Volatility Index surged about 60% during the week, bringing the market's "fear gauge" to its highest level since November 2016. Meanwhile, the S&P 500 had its worst week in five months.
The sharp increase in the VIX, along with gains in safe-haven assets like gold, signaled investors' concerns that stocks are in for a new round of volatility stemming from geopolitical tensions. In a research note to clients, U.S. Bank Wealth Management said the "escalation in rhetoric" between the U.S. and North Korea raises the "probability of an unexpected outcome," increasing risk for investors.
"Our base case is that rhetoric is being escalated by both parties for the twin purposes of galvanizing domestic support and maximizing each country's bargaining position in advance of future negotiations over nuclear weapons, economic sanctions and possibly diplomatic recognition for North Korea," U.S. Bank said, citing remarks from Secretary of State Rex Tillerson. "However, in our view, the risk of a misstep is real, with North Korean artillery positioned within range of Seoul, South Korea, the world's fourth most populous metropolitan area."
The firm added that economic trends remain supportive for stocks, though the outlook could change if the situation with North Korea deteriorates further.
The Wells Fargo Investment Instituted recommended that clients maintain a diverse portfolio, which can help guard against political risks such as a conflict on the Korean peninsula. Bonds, gold and the Swiss franc could see gains in that scenario.
"The most obvious way in which the risk could increase would be if North Korea tests another nuclear device or tests more long-range missiles. Yet, we also expect that additional provocations increase the pressure for a diplomatic solution. Thus, we do not see a reason to abandon investment plans," Well Fargo said in a research note.