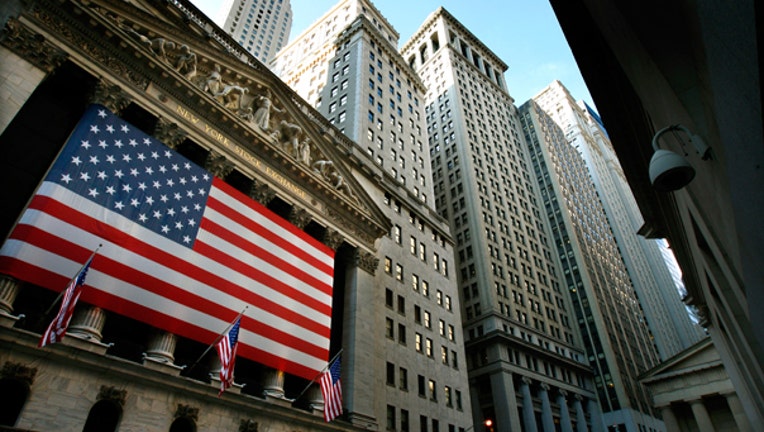 Investors played it safe on Monday ahead of a potentially pivotal Federal Reserve meeting. While large company stocks ended the day little changed, smaller, riskier stocks slumped.
Fed policy makers start a two-day meeting on Tuesday and many investors expect the central bank to indicate that it is moving closer to raising its key interest rate as the economy continues to strengthen. The Fed has held the rate close to zero for more than five years, and stocks have surged against that backdrop.
"Reading the tea leaves, it seems that investors are trying to position themselves for a more aggressive Fed," said Jack Ablin, chief investment officer at BMO Private Bank.
The Dow Jones industrial average rose 43.63 points, or 0.3 percent, to 17,031.14. The Standard & Poor's 500 index dropped 1.41, or 0.1 percent, to 1,984.13. The Nasdaq composite fell 48.70 points, or 1.1 percent, to 4,518.90.
The Russell 2000 index, an index of small company stocks, slipped 14.09 points, or 1.2 percent, to 1,146.52.
Among individual stocks, Molson Coors was the biggest gainer in the S&P 500.
The brewer's stock rose $4.20, or 5.8 percent, to $76, after touching an all-time high. The brewer's stock jumped on merger news in the beer industry. Heineken said late Sunday that it has rejected a takeover bid by rival SABMiller, the world's second-largest brewer. Reports said that SABMiller tried to buy Heineken as a defense against an acquisition bid from Anheuser-Busch InBev, the industry leader.
The news on the economy on Monday was mixed.
U.S. manufacturing output declined in August for the first time in seven months, reflecting a sharp fall in production at auto plants. Output at manufacturing plants fell 0.4 percent in August after a 0.7 percent rise in July, the Federal Reserve reported.
On the other hand, a gauge of manufacturing in New York state jumped to 27.5 in August from 14.7 in July.
Some strategists say that investors shouldn't focus too much about the upcoming Fed meeting, because policy makers will keep rates low until they are convinced that the economic recovery is entrenched. Any sell-off caused by Fed worries may even present investors with a buying opportunity, said Robert Pavlik, chief market strategist at Banyan Partners.
"It's not going to be the first time that interest rates have moved up, and it hasn't stagnated the economy," said Pavlik. "The market does well if interest rates move up gradually."
In government bond trading, prices rose. The yield on the 10-year Treasury note, which falls when prices rise, dropped to 2.59 percent from 2.61 percent late Friday, when it reached a two-month high.
Another big event that traders are watching this week is Thursday's independence referendum in Scotland. With opinion polls showing the vote too close to call, there's potential for some sizeable move in U.K. markets. The pound has turned volatile in recent weeks as opinion polls have narrowed. On Monday, the pound was 0.2 percent lower at $1.6231.
In other currency trading, the dollar gained against the euro, but fell against the Japanese yen. The dollar rose 0.2 percent to $1.29 per euro. It fell 0.1 percent to 107.2 against the yen.
Oil reversed an early decline and finished with a gain amid forecasts that the latest Energy Department report on U.S. oil supplies, due Wednesday, will show a decline. Benchmark U.S. crude oil rose 65 cents to $92.92 a barrel. Brent crude, a benchmark for international crude oils imported by many U.S. refineries, slipped 2 cents to $96.65.
In other energy futures trading on the New York Mercantile Exchange, wholesale gasoline rose 1.2 cents to $2.531 a gallon. Heating oil was flat at $2.74 a gallon and natural gas rose 7.4 cents to $3.931 per 1,000 cubic feet.
In metals trading, gold rose $3.6, or 0.3 percent, to $1,253.10. Silver gained 1.4 cents, or 0.1 percent, to $18.62. Copper fell 2.1 cents, or 0.7 percent, to $3.09 a pound.