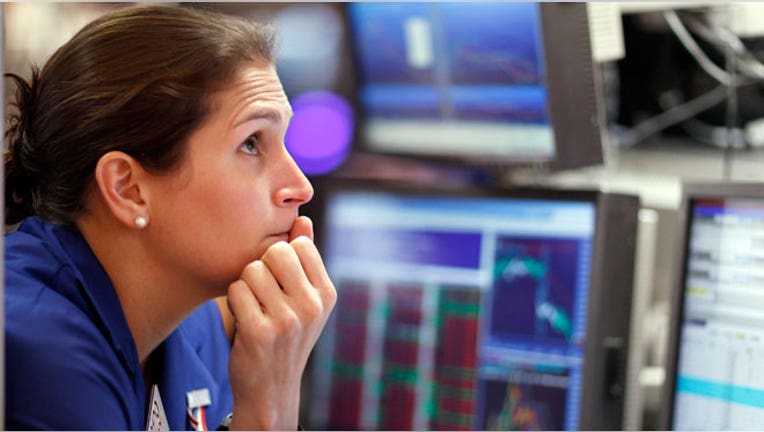 FOX Business: The Power to Prosper
An upbeat report on the U.S. manufacturing sector offset weak data from Europe earlier in the day, lifting the markets solidly into positive territory.
Today's Markets
As of 3:11 p.m. ET, the Dow Jones Industrial Average climbed 84 points, or 0.63%, to 13296, the S&P 500 rose 13.6 points, or 0.97%, to 1422 and the Nasdaq Composite gained 30.1 points, or 1%, to 3122.
The S&P 500 surged 12% last quarter, the best start of a year for the broad-market index 14 years, while the Nasdaq has its best first quarter since 1991.
The global economy is expected to take the spotlight during the holiday-shortened trading week, with key reports on tap every day leading up to the monthly employment report from the Labor Department.
The Institute for Supply Management's closely-followed gauge of U.S. manufacturing activity rose to 53.4 in March from 52.4 in February, suggesting the sector is expanding at a quicker pace. Meanwhile, U.S. construction spending slid 1.1% in February from the month prior, the biggest fall since July 2011. Economists expected an increase of 0.6%.
Manufacturing activity in China unexpectedly picked up steam in March from the month prior, official data released on Monday showed. The report helped ease tensions that the world's No. 2 economy may be in for a "hard landing." Still, the optimism was tempered by a private survey from HSBC that showed a weakening in the sector. Economists said the official data tend to get a positive uplift from seasonal factors, making it particularly challenging to interpret.
Meanwhile, manufacturing in the eurozone contracted for the eight month in a row in March, according to a closely-followed survey by Markit. The data showed the 17-member currency bloc's two biggest economies weakening for the month. Germany saw its first drop of 2012, while activity in France shrunk at its swiftest pace since June 2009.
"Eurozone manufacturers suffered a miserable March, with a renewed downturn in production wiping out marginal gains seen in the first two months of the year," Markit Chief Economist Chris Williamson said in a statement. "Prospects for April also look poor, with companies reporting steeper rates of decline for both new orders and backlogs of work."
Commodities were to the upside, shedding earlier losses. Oil traded in New York jumped $1.59, or 1.6%, to $104.61 a barrel. Wholesale New York Harbor gasoline rallied 1.9% to $3.37 a gallon.
In  metals, gold gained $10.70, or 0.64%, to $1,683 a troy ounce.
Corporate News 
Coty offered to buy Avon Products (NYSE:AVP) for $23.25 a share, or $10 billion, which represents a roughly 20% premium on the cosmetic seller's closing price last week.
Foreign Markets
European blue jumped fell 0.96%, the English FTSE 100 soared 1.9% to 5875 and the German DAX rallied 1.6% to 7057.
In Asia, the Japanese Nikkei 225 edged higher by 0.26% to 10110 and the Chinese Hang Seng slumped 0.16% to 20522.