Stocks Follow Oil Lower Ahead of Fed Meeting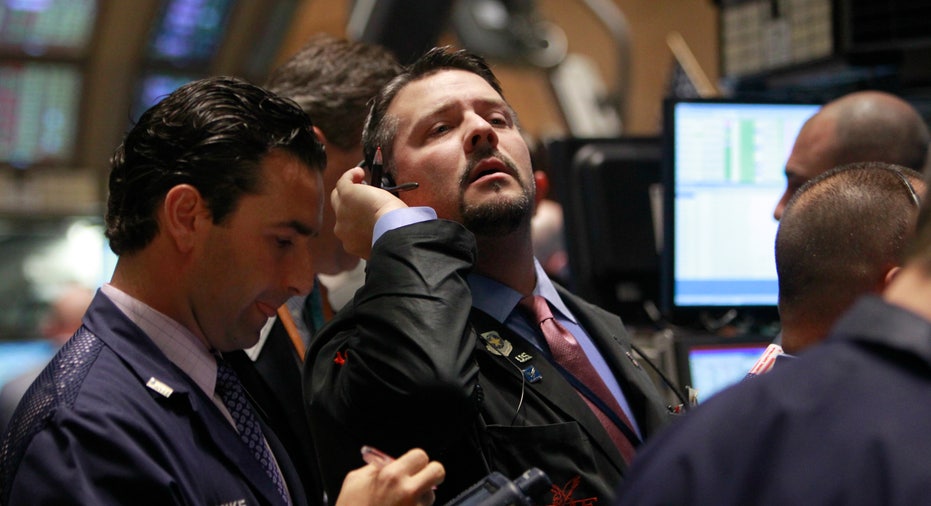 Falling commodities prices led global stocks lower Tuesday as investors waited for guidance from the Federal Reserve on the course of U.S. interest rates.
The Dow Jones Industrial Average slipped 106 points, or 0.6%, to 17123 shortly after the opening bell. The S&P 500 declined 0.7%, and the Nasdaq Composite dropped 0.6%.
The Stoxx Europe 600 was down 1.3% as oil and base metals prices fell, dragging down shares of mining companies.
Investors were cautious ahead of a two-day meeting by Federal Reserve officials, which begins later Tuesday. While no change to monetary policy is expected, investors will closely watch the bank's policy statement and economic projections, as well as Chairwoman Janet Yellen's news conference on Wednesday.
"The market and the Fed are worlds apart when it comes to what they predict about interest rates," said Johan Javeus, chief strategist at SEB.
When the Fed raised rates in December, officials projected another four rate increases in 2016. But markets are pricing in a roughly 50% chance of a rate increase in June, and a roughly 75% chance of a rise by December, according to Fed-funds futures.
"The more the Fed adjusts to the market, the more optimistically the message will be received," Mr. Javeus said.
Earlier Tuesday, shares in Japan ended lower after the Bank of Japan left its monetary policy unchanged as expected, but downgraded its assessment of the economy.
After cutting interest rates into negative territory in January, "the central bank is already de-emphasizing negative interest rates as a policy tool, in response to its poor reception by markets and the public, " said strategists at HSBC's global research team. "This doesn't mean additional easing is off the table," they added.
In currencies, the dollar slipped 1% against the yen at Yen112.7070, while the euro was up 0.1% against the dollar at $1.1111.
In commodities, gold fell 0.6% to $1237 an ounce.
Brent crude oil dropped 1.6% to $38.91 a barrel as expectations for a supply freeze continued to dim, while copper futures on the London Metal Exchange fell 0.9% to $4,904 a ton, weighing on Europe's basic resources sector.
Shares in U.K.-listed mining giants Anglo American and BHP Billiton fell 8.5% and 6.4%, respectively, while shares in Antofagasta fell over 8% after the Chilean copper producer reported disappointing results and opted not to pay a final dividend.
Valeant Pharmaceuticals International cut its guidance for the current quarter and reported an unexpected loss for the final quarter of 2015. Shares dropped 26%.
In economic news, U.S. retail sales declined 0.1% in February from the prior month, while retail sales for January were revised to a 0.4% decrease, compared with an initially reported 0.2% increase. February's results were in line with economists' expectations.
The moves came after U.S. stocks ended little changed Monday in the lightest day of trading volume of the year.
Global stocks have staged a recovery in the last month, with the Stoxx Europe 600 up more than 7% and the S&P 500 up more than 8%, spurred by improving U.S. economic data and relative stability in commodities prices.
"I believe the rally is sustainable, just not at the rate we've seen," said Dennis Mitchell, portfolio manager at Sprott Asset Management.
While he sees some improvements in oil prices and reassurance around China's economy, "nothing is growing at its long term pace, including corporate earnings, global gross domestic product, industrial production and global trade," he said.
--Alex MacDonald contributed to this article.
Write to Riva Gold at riva.gold@wsj.com