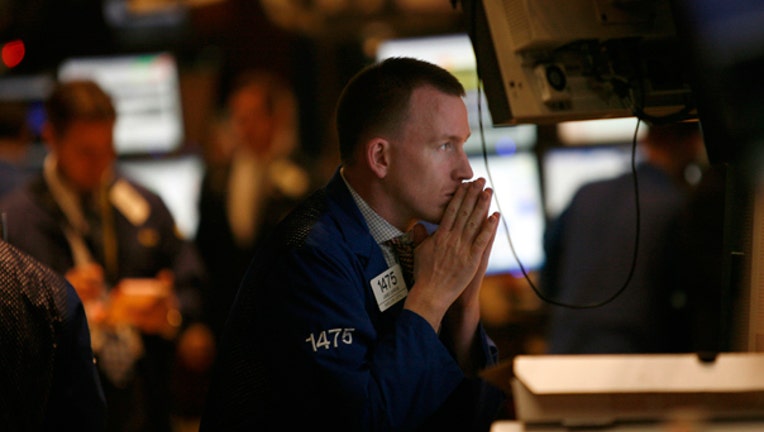 FOX Business: Capitalism Lives Here
Stocks initially popped on news the Federal Reserve will be expanding its easing program. However, the markets fell flat by the end of the session as traders assessed the effectiveness of the move.
Today's Markets
The Dow Jones Industrial Average climbed 3 points, or 0.02%, to 13245, the S&P 500 gained 0.64 point, or 0.04%, to 1428 and the Nasdaq Composite dipped 8.5 points, or 0.03%, to 3014.
The Dow snapped a five-day winning streak, while the Nasdaq snapped a two-day streak. The S&P 500 added a sixth day to its winning streak.
The Federal Reserve said it will extend its long-term Treasury purchase program after it ends. Initially, the purchases will come at a pace of $45 billion per month.  The central bank will also continue purchasing mortgage-backed securities at a clip of $40 billion per month. It also said it will keep short-term interest rates at historic lows as long as the unemployment rate remains above 6.5%. This is the first time the Fed has used an economic instead of date-based trigger in determining policy.
The Fed also said it expects the economy to grow at a pace of between 1.7% and 1.8% this year, down from a September estimate of 1.7% to 2%. The central bank also revised its unemployment rate estimate lower to a range of 7.8% to 7.9% from 8% to 8.2%.
On the eurozone front, Greece successfully completed a bond buyback process in which it purchased 31.9 billion euro worth of its debt at 33.8 cents to the euro. The move is important for two reasons. First, it helps reduce the country's enormous debt burden. Second, and perhaps more importantly, it likely paves the way for the release of the next aid tranche from international lenders that is critical in staving off a default on Greek debt.
Still, not everything was positive in the eurozone. Industrial output there tumbled 1.4% in October from the month before, compared to expectations of no change.
On the corporate front, DuPont (NYSE:DD) unveiled a $1 billion share repurchase program and said its adjusted 2012 earnings will likely come at the "high range" of its forecast. Shares of the Dow component jumped on the news.
3M (NYSE:MMM) reaffirmed its 2012 outlook at said it expects to earn between $6.70 to $6.95 a share in 2013. Wall Street is expecting 2013 earnings of $6.85 a share.
Meanwhile, the Labor Department said U.S. import prices fell 0.9% in November from October, a bigger drop than the 0.5% expected. Export prices fell 0.7%. Economists were expecting export prices to remain unchanged from October.
Energy futures were broadly higher. The benchmark crude oil contract rose 65 cents, or 0.76%, to $86.44 a barrel. Wholesale New York Harbor gasoline rallied 1% to $2.638 a gallon. In metals, gold tacked on $6.80, or 0.4%, to $1,717 a troy ounce.
Foreign Markets
The Euro Stoxx 50 climbed 0.24% to 2630, the English FTSE 100 rose 0.28% to 5942 and the German DAX gained 0.38% to 7618.
In Asia, the Japanese Nikkei 225 edged up by 9581 and the Chinese Hang Seng jumped 0.8% to 22503.