Stocks Drop Most Since Election Day as Investors Reassess Trump Risks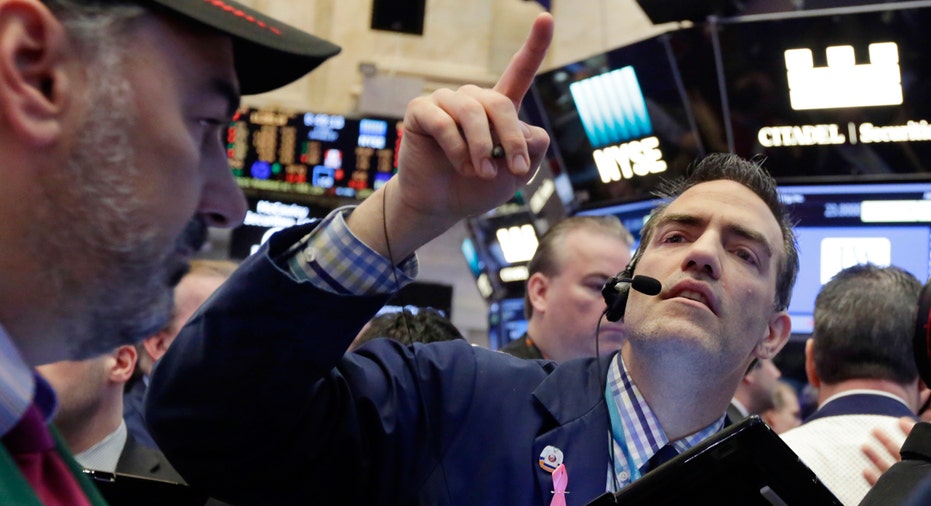 U.S. equity markets skidded Monday after surging to record highs last week as the Dow Jones Industrial Average closed below 20,000 and Wall Street reassessed the potential impact of President Donald Trump's policies.
Investors ditched stocks for the safety of gold and government debt as they grew anxious in the wake of Trump's executive order signed Friday that put in place a temporary 90-day travel ban on immigrants from seven predominately Muslim nations.
News of the temporary travel ban set off a firestorm from protesters over the weekend who gathered at airports across the country, expressing support for refugees and open immigration policies. A handful of U.S. business leaders also roundly criticized the new president for the move: Goldman Sachs (NYSE:GS) chief, Lloyd Blankfein, reportedly said in a memo to employees that the bank doesn't support the new policy, while Ford (NYSE:F) CEO Mark Fields, in a joint statement with the company's chairman, said the policy goes against the automaker's values, and Starbucks (NYSE:SBUX) CEO Howard Schultz vowed to hire 10,000 refugees over the next five years. 
Ticker
Security
Last
Change
Change %
GS
THE GOLDMAN SACHS GROUP, INC.
406.85
+15.91
+4.07%
F
FORD MOTOR CO.
15.71
+0.28
+1.78%
SBUX
STARBUCKS CORP.
111.33
-0.54
-0.48%
The broader averages posted their steepest declines of the year, the worst one-day decline since Election Day, as Dow dropped more than 200 points. The blue-chip average pared those losses midday to finish the session down 123 points, or 0.61% to 19970. The broader S&P 500 declined 13 points, or 0.61 % to 2280, while the Nasdaq Composite shed 47 points, or 0.83 % to 5613.
The post-election run higher, which resulted in a nearly 1,700-point advance for the Dow and new record highs on the broader S&P 500, was fueled by optimism over Trump's plans for lower taxes and less regulation. But IG Chief Market Analyst Chris Beauchamp said now geopolitical jitters are taking center stage. The stark change in market direction comes as the president proves his campaign promises should be taken literally, not just as vague jumping-off points for policy discussions.
By the end of his first week in office, Trump inked his signature on 12 executive actions spanning a range of issues. Those actions were aimed at releasing the U.S. from the Trans Pacific Partnership, repealing the Affordable Care Act, and moving ahead with construction of the Keystone XL and Dakota Access pipelines.
"It looks like we have a clear end now to the rally that has carried U.S. stocks so far in such a short space of time. Bargain hunters will be hoping that this sell-off has further to run as they dust off their wish lists," he said.
Investors reversed positioning in economically-sensitive sectors like technology, financials and energy, which had seen substantial gains since Trump took office. Defensive sectors including telecom, utilities and consumer staples dipped only slightly on the session as traders looked for safety plays. As investors moved out of risk assets, they bid up the price of gold which gained 0.66% on the session to $1,199 a troy ounce, and moved into U.S. Treasury bonds. As prices rose, the yield on the 10-year note fell slightly to 2.477%.
Wall Street's so-called fear gauge, the CBOE's VIX index, which measures expected market volatility over the next 30 days, rose to 12.35 on Monday after dropping to its lowest level in two-and-a-half years last week. An uptick in the VIX implies investors are anticipating a higher level of risk in the market, while a move down indicates lower expected risk.
While Trump's campaign promises and executive actions have stolen headlines since Election Day, Active Alts CEO Brad Lamensdorf said it wasn't just the stroke of the president's pen that moved stocks lower Monday. He argued almost any negative event could have forced equities down from their lofty perches.
"The market is priced for perfection at this point…we're expecting more disappointment due to the fact we're in one of the top three valuations levels in the last 15 to 20 years," he said. "It doesn't surprise me that people bought after Trump's election. But the entire market is set up for a dynamic, broad and well-participated in correction."