Stocks Drift as Small Caps Lead After Trump Team Outlines Tax Reform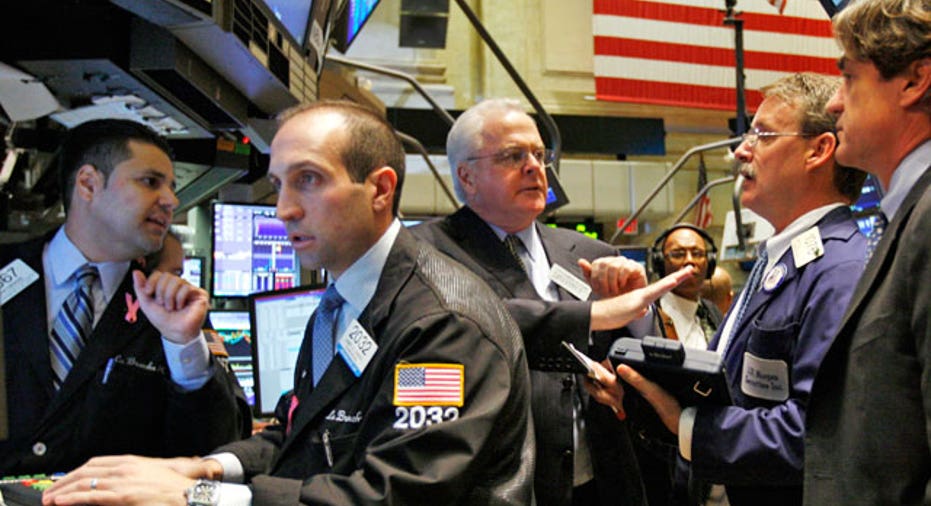 Reaction on Wall Street to the White House's tax-reform plan was muted Wednesday afternoon as investors craved more detail on one of the president's key campaign promises.
In a joint press conference, Treasury Secretary Steven Mnuchin and National Economic Director Gary Cohn took the wraps off the highly-anticipated plan, which focuses on both individual and business tax reform aimed at boosting U.S. economic growth.
The plan reduces the number of individual tax brackets from seven to three, and includes 10%, 25%, and 35% rates alongside a move to double the standard deduction and provide tax relief for families with children and dependent-care expenses. What's more, the proposal eliminates targeted tax breaks for high-income earners, protects the home ownership and charitable gift deductions and repeals the alternative minimum tax and estate tax.
The plan also proposes the business tax rate be reduced from 35% to 15% in a suggested territorial tax system—meaning companies would pay income on earnings related to the U.S., and a one-time tax on trillions of dollars held overseas.
In all, the president's plan, which fit on one sheet of paper handed out during the press briefing Wednesday, was short on explicit detail, leading many in the White House press corps to push Mnuchin and Cohn to elaborate on specific components. The Treasury Secretary reiterated the president is working with members on both sides of the political aisle in both the House and Senate on finalizing legislation, and said the administration would hold a "listening session" with stakeholders to flesh out the plan in more detail.
"A cynic would say this is a rushed attempt to have something big to show for President Trump's first 100 days in office," said Luke Bartholomew, investment strategist at Aberdeen Asset Management, who said rather than a comprehensive tax reform plan, the details released Wednesday look more like "a plain old tax cut."
"Markets should take it pretty favorably because this kind of tax cut could help growth even if only temporarily…but in the long term, it looks like another scaling back in the Trump administration ambition compared to the early rhetoric," he said.
By close of trade, stocks gave up their gains for the session. The Dow Jones Industrial Average slid 21 points, or 0.10% to 20975. The broader S&P 500 lost 1 point, or 0.05% to 2387, while the tech-heavy Nasdaq Composite declined a fractin of a point, to 6025.
Though gains were limited following the tax reform preview, the broader averages have rallied in anticipation of the rollout. Over the prior two trading sessions, the major indexes have gained more than 2%.
The Russell 2000, however, which tracks small-capitalized companies, has rallied 3.1% over the same time period as many investors expect any progress on tax reform to have a bigger impact on those stocks than their larger counterparts. That's because multinational corporations can defer taxes on profits earned overseas while smaller companies profit on U.S. sales.  In the months following Trump's election, the Russell 2000 has seen a nearly 20% boost.