Stock Slide Wipes Out $1.4 Trillion,  Big Money Investors in 'No Man's Land'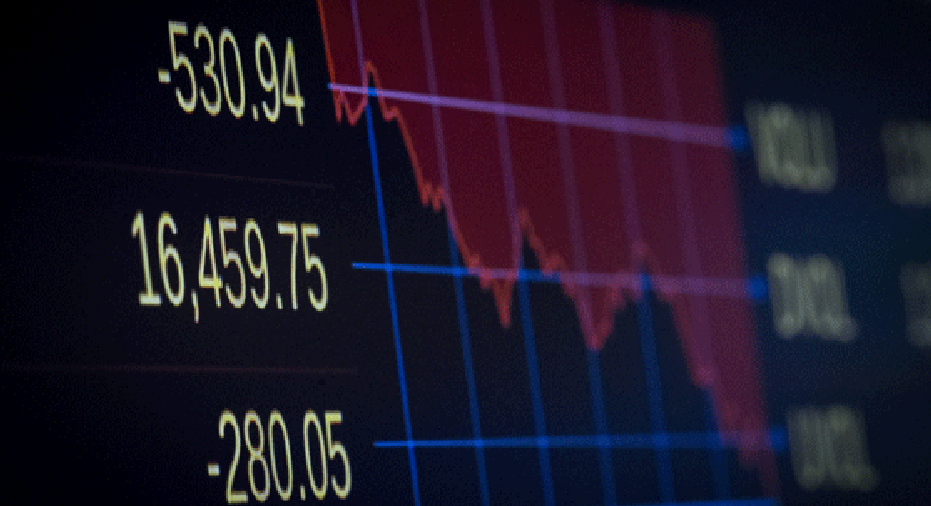 With the Dow Jones Industrial Average in freefall Friday, ending the session 530.94 points lower,  JJ Kinahan, chief strategist, at TD Ameritrade (NYSE:AMTD) described the carnage to FOXBusiness.com like this, "big money investors are in no man's land." Those investors, large institutions, are moving away from risk and putting more assets into cash or protection because there are just too many unknowns. The biggest risk being China, which is one big cloud of uncertainty, and the newest risk being a confused FOMC. The July FOMC minutes showed policymakers were divided over job growth and low inflation which raised questions about the timing of a rate hike. Adding to growth fears, 2Q earnings are on pace to be flat at best.
So, no surprise, the VIX Index, Wall Street's so-called fear gauge, surged 118%, its biggest weekly gain ever as the selling wiped out $1.4 trillion in assets as tracked by Wilshire 5000 Total Market Index.
"It makes sense that some investors spend some money on protection, why not be protected?" said Kinahan. The VIX, officially known as the CBOE Volatility Index (NASDAQ:CBOE), allows investors to trade on expectations of volatility, up or down, for the S&P 500.
The Dow Jones Industrials are down over 10% from the May highs signaling a correction. The S&P 500 and the Nasdaq Composite are not far behind. Art Hogan, chief market strategist at Wunderlich Securities tells FOXBusiness.com, "corrections are normal." While there are major concerns about China Hogan stresses, "this is not 2008 again; we are in a different place."
Corrections for U.S. stocks have been few and far between during this six and a half year bull market, according to Hogan who says investors should use the decline to review their portfolios and decide what stocks  they may have missed buying on the way up and decide if it's time to buy those names now.  Or at the very least he says, decide if the steep selling is something you can stomach, if not it's time to reevaluate your exposure to risker assets.
As for Friday's action, Kinahan noted there was "no sense of panic and the selloff was orderly" and TD Ameritrade clients were trading, both buying and selling stocks. That behavior is not unlike what we have seen in recent periods of volatility. For example, during July TD Ameritrade's Investment Movement Index showed investors bought Apple (NASDAQ:AAPL) as the priced dipped following a disappointing quarter. That trend was a follow through from June. Apple shares dipped into the red Friday for 2015 before staging a slight recovery.