Stock Market Today: Why Costco and WhiteWave Soared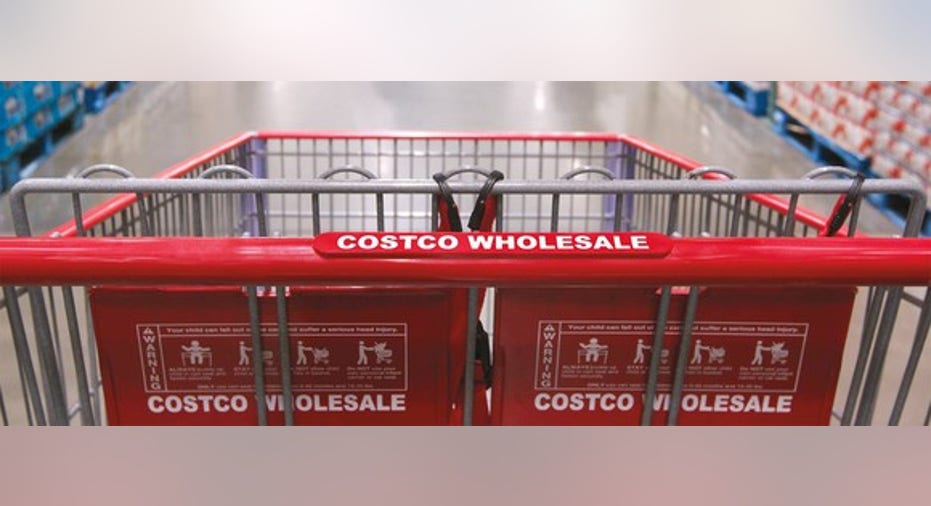 Stocks posted slight losses on Thursday as theDow Jones Industrial Average declined by 23 points, or 0.1%, and the S&P 500 gave up 2 points, or 0.1%.
In economic news, job growth accelerated in the month of June, according to the latest ADP employment report. The economy created 172,000 jobs compared to 168,000 in May and 149,000 in April. That improving trend suggests the official June employment numbers might not disappoint this time (as they did last month). Those figures will be published before the opening bell on Friday, July 8and could spark volatility for Friday's trading session.
Meanwhile, stocks making notable moves higher on Thursday included Costco and WhiteWave Foods.
Costco's not-so-bad month
Costco's stock touched a new 2016 high and finished the day as one of the S&P 500's best performers. Thursday's bounce came after the retailer announced solid revenue growth for the past four weeks. June comparable-store sales rose by 3% worldwide, excluding currency swings gas price deflation, and by 2% in the key U.S. market.
Image source: Costco.
Normally, monthly sales figures aren't important enough to move the stock -- but June wasn't just another month for the warehouse retailer. Costco implemented a massive shift on its U.S. membership base on June 20, transitioning its co-branded credit card away from American Expressand into a new relationship with Citigroup and Visa. The switch involved a complex array of logistics, including changing more than 10 million subscribers over to the new card. Many of these members became irked by the inconvenience and overwhelmed Citigroup customer support lines with questions and complaints.
June's sales results showed a slowdown from the prior month, but not so much that investors need to worry about a botched credit card change that would bring significant membership losses. In fact, the comps decline from 4% to 2% in the U.S. likely had to do with the grocery price deflation that's been pinching rival food retailers like Kroger. Costco seems on pace to put this shift behind it so that it can begin reaping the significant financial benefits of the Visa switch over.
WhiteWave Foods' $10 billion merger
Organic food and beverage specialist WhiteWave soared 19% to a new all-time high after agreeing to be purchased by global food giant Danone . The two companies struck an all-cash deal that values White Wave and its $4 billion of annual sales at $10 billion.
Image source: White Wave Foods.
In a press release announcing the tie-up, Danone called it "a perfect match of vision, culture, and business." Executives said the merger will double Danone's sales base in the key U.S. market while creating scale savings that should boost WhiteWave's profitability by as much as 8 percentage points by 2020.
WhiteWave executives also emphasized the strong cultural fit. CEO Gregg Engles said the two companies share a "mission of changing the way the world eats for the better." The merger makes good financial sense, too, according to Engles. "We believe this is a compelling transaction that delivers significant cash value to our shareholders," he said.
WhiteWave's stock briefly traded above the transaction's proposed closing price of $56.25 per share, indicating some hope on the part of investors of a higher bid coming in for the business. However, with enthusiastic approval from both WhiteWave's executive team and its board of directors, this merger appears to be a done deal.
The article Stock Market Today: Why Costco and WhiteWave Soared originally appeared on Fool.com.
Demitrios Kalogeropoulos owns shares of Costco Wholesale. The Motley Fool owns shares of and recommends Costco Wholesale, Visa, and WhiteWave Foods. The Motley Fool recommends American Express. Try any of our Foolish newsletter services free for 30 days. We Fools may not all hold the same opinions, but we all believe that considering a diverse range of insights makes us better investors. The Motley Fool has a disclosure policy.
Copyright 1995 - 2016 The Motley Fool, LLC. All rights reserved. The Motley Fool has a disclosure policy.