Stock Futures Tumble After Jobs Report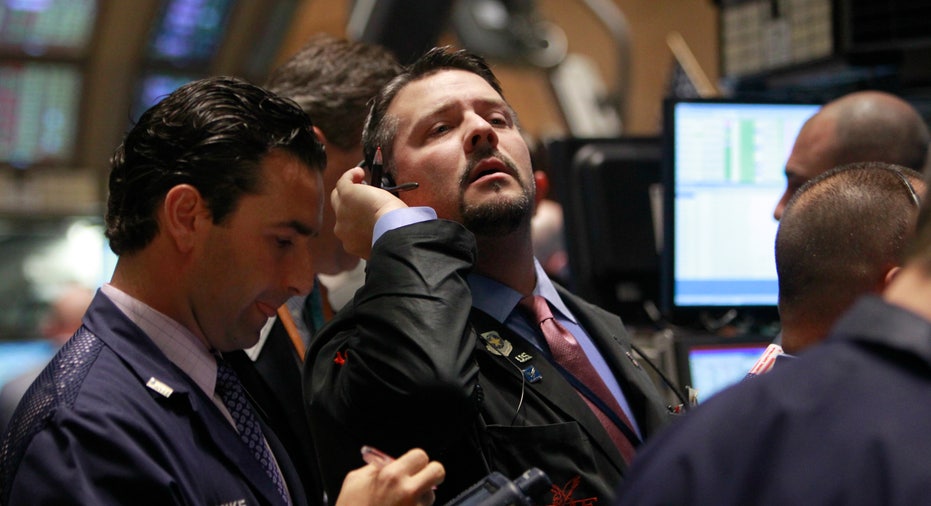 FOX Business: The Power to Prosper
Stock futures tumbled deep into the red after a report showed the labor market stalled last month, rekindling concerns that the economy may be heading back into a recession.
Today's Markets
As of 8:50 a.m. ET, Dow Jones Industrial Average futures slumped 142 points to 11,323, S&P 500 futures dipped 18.5 points to 1,183 and Nasdaq 100 futures fell 30.3 points to 2,188.
A slew of economic data released over the last several weeks have pointed to a slowing global economic recovery, and have potentially even foreshadowed a double-dip recession according to some economists.  The labor market has been a major point of weakness, adding considerably fewer jobs every month than is the norm for a robust economic recovery.
The Labor Department reported employers added no jobs in August, missing expectations of an increase of 75,000 jobs. The level of job growth was the weakest since September 2010, when the economy actually shed jobs.  The unemployment rate held steady at 9.1%. The forecast has been revised lower repeatedly as negative data have darkened the view over the last several weeks.
One important note is that the strike at Verizon (NYSE:VZ) cost 45,000 jobs that are likely to represent only a temporary reduction, since the strike has now ended.
Many of the underlying data points were negative, however.  The government shed 17,000 jobs, while the private sector only tacked on 17,000.  Average hourly earnings fell 0.1% against expectations of a 0.2% gain. Perhaps slightly encouragingly, the so-called labor force participation rate ticked up by 0.1%, meaning slightly more individuals are searching for jobs.
On the corporate front, The Federal Housing Finance Agency is set to sue more than a dozen big banks, such as Bank of America (NYSE:BAC) and Goldman Sachs (NYSE:GS), for allegedly misrepresenting the quality of certain mortgage-based assets during the period leading up to the financial crisis, according to a report by The New York Times. Mortgage-backed securities, and banks' role in creating and marketing them, have been a major point of controversy among regulators for their role in the financial crisis.
The euro zone debt crisis has been a lingering concern on Wall Street amid concerns financial problems on that side of the Atlantic may bleed over to the U.S. banking system.
Greece will miss its deficit cutting target in 2011 as the economic recession has deepened there. The Mediterranean country needs an enormous rescue package from European authorities to avoid a costly default on its sovereign debt, and its commitment to deficit reduction is a major determinant of the bailout package.
Energy markets followed equities into the red.  The U.S. dollar fell 0.1% against a basket of world currencies, while the euro was essentially unchanged against the greenback.
Light, sweet crude fell $1.05, or 1.2%, to $87.89 a barrel.  Wholesale gasoline dipped 3 cents, or 0.99%, to $2.86 a gallon.
Gold, which has been particularly volatile in the last several sessions, jumped $33.10, or 1.8%, to $1,862 a troy ounce.
Foreign Markets
The English FTSE 100 fell 1.7% to 5,326, the French CAC 40 tumbled 2.5% to 3,184 and the German DAX slumped 2.9% to 5,566.
In Asia, the Japanese Nikkei 225 dipped 1.2% to 8,951 and the Chinese Hang Seng sunk 1.8% to 20,213.