Stock Futures Sell Off After Weak Jobs Report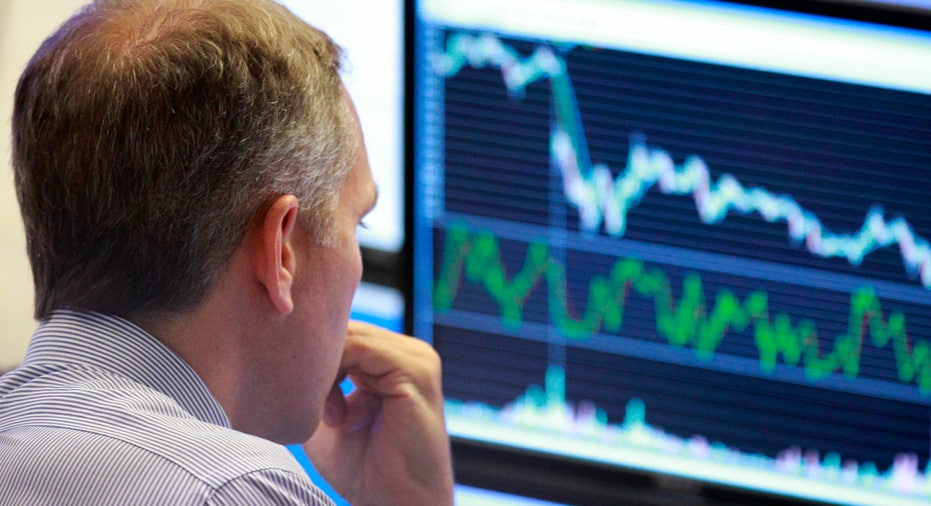 U.S. stock-index futures closed out a short, tumultuous trading session with heavy losses after the closely-followed government employment report showed the economy added far fewer jobs than expected last month.
Dow Jones Industrial Average futures dropped 120 points, or 0.92%, to 12858, S&P 500 futures sold off by 16.2 points, or 1.2%, to 1374 and Nasdaq 100 futures tumbled 25 points, or 0.94%, to 2728.
The labor market, which had been slow to recover after the financial crisis, has slowing been gaining traction in recent months. The U.S. economy tacked on 120,000 jobs last month, the smallest gain since October 2011, and a smaller increase than the 203,000 economists expected. The unemployment rate fell 0.1-percentage point to 8.2%, the lowest since January 2009.
Analysts at Nomura called the report "very disappointing," saying the overall gain was weak even excluding seasonal adjustments. The analysts also pointed out that the fall in the unemployment rate was driven by "those who gave up seeking a job rather than job creation."
The employment report is seen as one of the key economic indicators, and plays a role in the Federal Reserve's monetary-policy decision making. Indeed, trading in federal funds futures suggested traders trimmed the odds of a 2014 rate hike from the Fed, according to Dow Jones Newswires.
Oftentimes, the data prompt a strong reaction across global financial markets. However, European and American bourses are closed on the day, Asian exchanges are already closed for the week. That means traders will have a brief time to react in equity futures markets that are open for electronic trading in the U.S. until 9:15 a.m. ET. Asian markets will re-open on Sunday, while U.S. and European markets will open on Monday morning.
Other markets that track currencies and interest rates will be open until 11:15 a.m. ET.
U.S. Treasury bonds jumped as traders took shelter in the safe-haven asset class. The yield on the 10-year note tumbled 0.103-percentage point to 2.087%. In the Asian session, the Japanese Nikkei 225 fell 0.81%, while the markets in Hong Kong were closed.