Stock Futures on the Fence Ahead of Fed Decision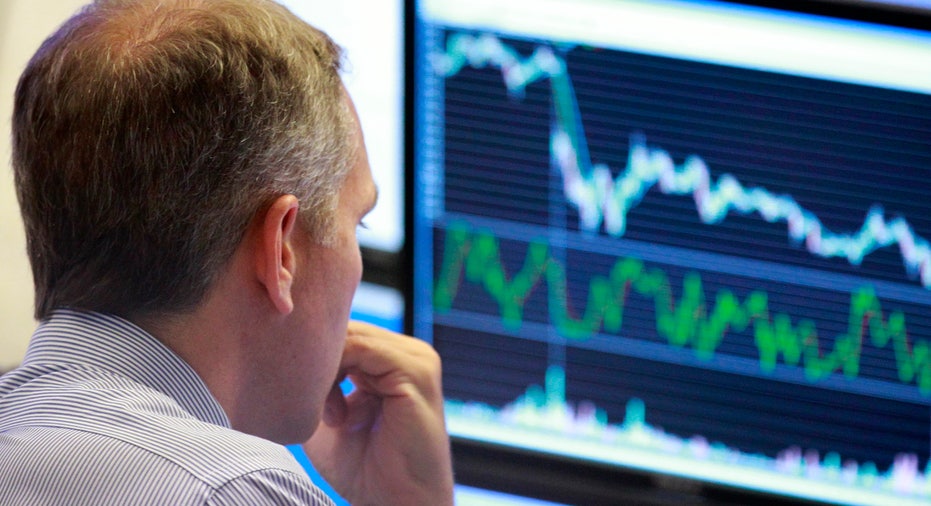 FOX Business: The Power to Prosper
Market participants were cautious to take substantial positions as they awaited a key monetary policy decision by the Federal Reserve later in the day, and mulled corporate and euro zone developments.
Today's Markets
As of 9:00 a.m. ET, Dow Jones Industrial Average futures fell 1 point to 11,319, S&P 500 futures slipped 1.8 points to 1,194 and Nasdaq 100 futures dipped 3.5 points to 2,293.
All eyes are on the Fed on Wednesday, with the central bank set to announce the outcome of its monetary policy meeting at roughly 2:15 p.m. ET.  Policymakers, who are grappling with a slower-than-expected economic recovery, are widely expected to announce a new round of monetary easing.
The central bank has already exhausted its conventional tools, for example, short-term interest rates are already at essentially 0%, meaning it has had to make more unusual moves in a bid to spur employment and economic growth. The consensus among most Wall Street economists is that the Fed will lengthen the maturity of its balance sheet by selling short-term Treasury bonds and purchasing long-term ones -- a more indirect stimulus than an outright purchase of securities that analysts say wouldn't add to the size of its balance sheet.
On the other side of the Atlantic, minutes from the Bank of England released on Wednesday revealed policymakers believe the case for immediate resumption of so-called quantitative easing is strong in light of the economic malaise and ongoing sovereign debt crisis that has slammed Europe. There have been worries that English banks like Lloyds and Barclays (NYSE:BCS) may have exposure to debt of embattled euro zone countries like Greece.
The Greek situation, which has been a major focus on Wall Street for weeks, continues developing.  Greek finance ministry officials said late Tuesday that progress had been made inspectors in securing the next roughly $11 billion tranche of much-needed rescue aid. European lenders have been pushing the country to take on deeper austerity measures to cut down on its enormous fiscal deficit, but the measures have been deeply unpopular among the public there. The Greek cabinet is expected to announce another round of public-sector job cuts, and other cost-cutting measures on Wednesday, according to a report by Reuters, citing local media.
The worry for the financial markets has been that if Greece defaults, it could send shockwaves that may endanger other countries, like Italy, Europe's third-largest economy.  Moreover, analysts have suggested, it could endanger the European banking system, which could even spillover into other global financial markets.
Besides the Fed decision, markets will get another round of fresh data on the housing market, following generally weak reports on the homebuilding sector.  New home sales are expected to have climbed 1.7% in August to 4.8 million. The housing industry has struggled as individuals have still had trouble securing financing, uncertainty over whether prices have bottomed out, and high supply in many parts of the country.
In currencies, the euro slid 0.31% against the U.S. dollar, while the greenback rose 0.31% against a basket of world currencies.
Energy markets were mixed ahead of weekly inventory reports from the Energy Department.  Light, sweet crude fell 62 cents, or 0.71%, to $86.30 a barrel.  Wholesale RBOB gasoline ticked higher by 1 cent, or 0.19%, to $2.71 a gallon.
Gold fell $2.10, or 0.12%, to $1,807 a troy ounce.  The yield on the benchmark 10-year Treasury bond rose to 1.951% from 1.944%.
Corporate News
Oracle (NASDAQ:ORCL) posted quarterly earnings of 48 cents a share after the bell on Tuesday, topping expectations of 46 cents.
Adobe (NASDAQ:ADBE) posted quarterly profits that beat Wall Street's expectations after the closing bell on Tuesday, and said it expects to have a stronger fourth quarter than analysts anticipated, which sent the shares jumping.
Microsoft (NASDAQ:MSFT) boosted its dividend by 25% to 20 cents a share late on Tuesday.
Foreign Markets
The English FTSE 100 dipped 0.59% to 5,332 and the German DAX sunk 1.2% to 5,505.
In Asia, the Japanese Nikkei 225 rose 0.23% to 8,741 and the Chinese Hang Seng fell 1% to 18,824.