Stock futures gain on omicron optimism
Government bond yields were broadly higher
U.S. stock futures ticked higher, pointing to gains for major indexes amid cautious hopes that the Omicron variant of Covid-19 could lead to a milder form of the disease.
Futures on the S&P 500 strengthened 0.9% and futures on the Dow Jones Industrial Average rose 0.8%. Changes in equity futures don't necessarily predict moves after the opening bell.
European stocks advanced Tuesday for a two-day winning streak. The Stoxx Europe 600 added 1.2% in morning trade. Consumer discretionary and utilities sectors led gains while the healthcare sector lost ground.
NYSE SHAKEUP SEES PRESIDENT STACEY CUNNINGHAM EXIT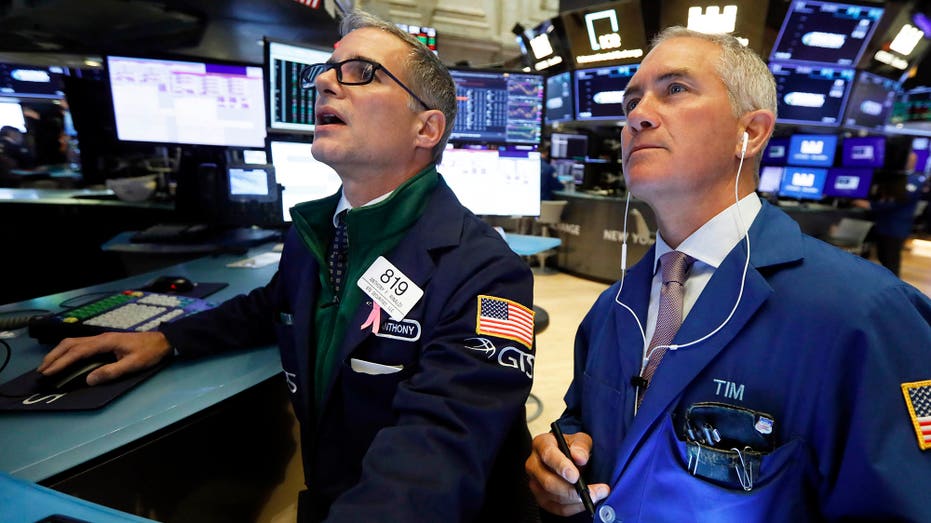 Carnival climbed 2% for a three-session run of gains and Delivery Hero jumped 2.4%.
The U.K.'s FTSE 100 gained 0.7%. Other stock indexes in Europe also mostly climbed as France's CAC 40 rose 1.3%, the U.K.'s FTSE 250 gained 0.6% and Germany's DAX added 1.2%.
The Swiss franc and the British pound were up 0.1% against the U.S. dollar and the euro was flat against the U.S. dollar, with 1 euro buying $1.13.
In commodities, international benchmark Brent crude was up 1.6% to $74.28 a barrel. Gold also strengthened 0.1% to $1,782.00 a troy ounce.
NASDAQ ON TRACK TO BEAT NEW YORK STOCK EXCHANGE FOR INITIAL PUBLIC OFFERINGS
German 10-year bund yields gained to minus 0.356% and the yield on U.K. 10-year gilts rose to 0.769%. The 10-year U.S. Treasury yield strengthened to 1.450% from 1.433%. Yields move inversely to prices.
CLICK HERE TO READ MORE ON FOX BUSINESS
In Asia, indexes mostly climbed as Hong Kong's Hang Seng rose 2.6%, Japan's Nikkei 225 index climbed 1.9% and China's Shanghai Composite gained 0.2%.