Stock Futures Fall Ahead of Consumer Confidence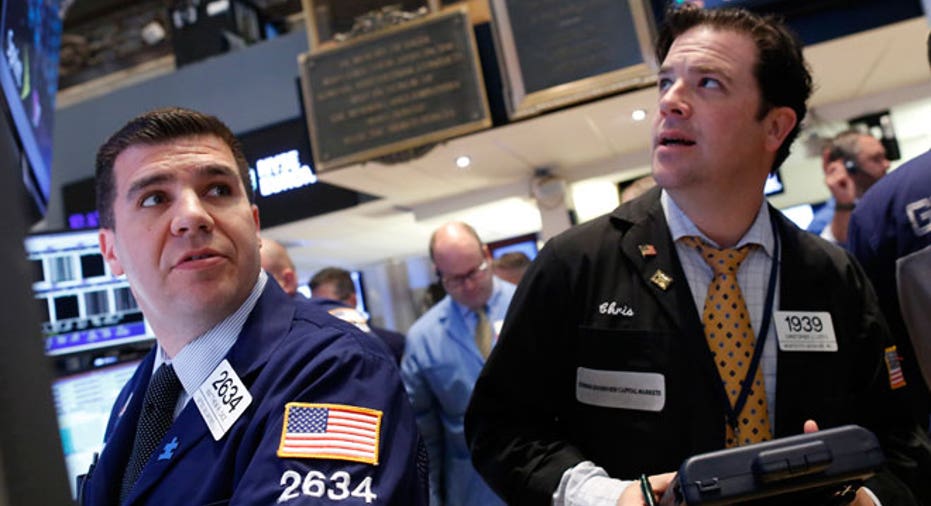 U.S. stock futures eased in early trading on Tuesday, as investors looked ahead to consumer-confidence data, a gauge of house prices and a couple of Federal Reserve speakers. Investors are also eager to see if the S&P 500 will manage a fresh record close later.
Futures for the Dow Jones Industrial Average fell 29 points to 16157, while those for the S&P 500 index eased 3.7 points to 1842.20. Futures for the Nasdaq-100 fell 7.25 points to 3680.75.
The big data for Tuesday will be February's consumer-confidence reading, set for release at 10 a.m. EST. Economists polled by MarketWatch expect the gauge will remain largely unchanged after hitting a five-month high in January. The gauge is expected to pull back slightly to 80.1, from 80.7 in January.
Ahead of that, the Federal Housing Finance Agency and S&P/Case-Shiller will release their respective home-price indexes for December at 9 a.m. EST.
Federal Reserve Governor Daniel Tarullo will take part in a panel discussion at the annual policy conference for the National Association for Business Economics, which begins at 10:10 a.m. EST. At 3:45 p.m. EST, New York Fed President William Dudley will speak about global financial stability to Asia-Pacific bank supervisors in Auckland, New Zealand.
On Monday, the S&P 500 index rose 11.36 points, or 0.6%, to finish at 1847.61, which was just under its Jan. 15 record close of 1,848.38. Activity on the merger and acquisition front, an upbeat report on German confidence and the S&P 500 pushing toward that record level were all factors driving the advances.
Not everyone is comfortable with the gains, though.
"The fact which is worrying for many is that these highs are made when we are still constantly receiving a weak economic data, on both sides of the Atlantic, especially the U.S., and the earnings so far are also falling short of expectations, and most importantly, [the] emerging-market crisis is still on the footstep," said Naeem Aslam, chief market analyst at AvaTrade, in a note.
Enthusiasm from the S&P 500 move didn't seem to carry over into overseas markets in a big way. The People's Bank of China drained another 100 billion yuan ($16.4 billion) from money markets, which dealt a heavy blow to Shanghai and Hong Kong stock markets.
In Asia, the Nikkei 225 Average managed to finish up more than 1%, but the Shanghai Composite Index fell 2.1%, also dragged on by losses for HSBC Holdings PLC (HSBC), which posted disappointing results on Monday.
European stocks fell from a six-year closing high on Tuesday as mining firms slipped on weaker metals prices. April gold pulled back from a four-month high, while the dollar extended losses against the euro and the yen.
Shares of J.P. Morgan Chase & Co. (JPM) will be in focus as the company holds an investor day. The Financial Times reported on Tuesday, citing sources, that the bank could be poised to announce thousands more jobs will be eliminated. What to expect at the J.P. Morgan investor day meeting
Home Depot Inc. (HD) reported fiscal fourth-quarter earnings that beat forecasts and lifted its dividend 21%. Office Depot Inc. (ODP) said its fourth-quarter earnings loss widened sharply. Macy's Inc. (M) will report also.
Shares of SolarCity Corp. (SCTY) could come under pressure in premarket, after the solar-panel installer only provided partial quarterly results late Monday.
Shares of RealPage Inc. (RP) fell 23% in Monday's late session and could be in for more losses after the on-demand software company's fourth-quarter earnings and revenue came in below its own estimates.