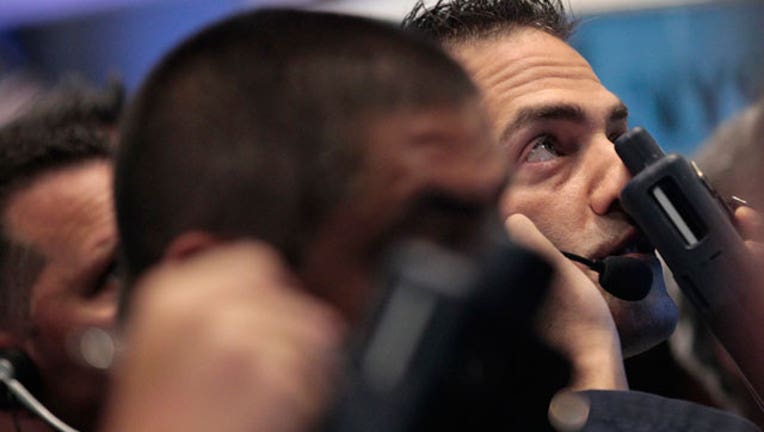 FOX Business: Capitalism Lives Here
U.S. stock-index futures slumped on Thursday as traders remained nervous about the government shutdown and the looming debt ceiling deadline.
Today's Markets
As of 8:33 a.m. ET, Dow Jones Industrial Average futures fell 19 points to 15006, S&P 500 futures dipped 2.3 points to 1681 and Nasdaq 100 futures slumped 1.8 points to 3236.
The partial U.S. government shutdown is now pushing the three-day mark, furloughing hundreds of thousands of workers and closing many "non-essential" services. More alarming for Wall Street is the October 17 deadline for when the Treasury Department won't be able to make good on America's obligations. If Congress doesn't raise the debt limit on time, it could ignite massive financial backlash.
In a sign of just how bad the situation is in Washington, D.C., President Barack Obama met with House Speaker John Boehner on Wednesday night. The two reportedly had an amicable meeting, but no progress was made between the leading Democrat and Republican.
Meanwhile, there are two economic reports out. The number of individuals filing for first-time jobless benefits rose by 1,000 last week to 308,000 -- a slightly lower level than the 315,000 economists expected.
"This continued low level of initial claims reflecting a reduced pace of firing's could also be evidence of a sort of freeze on corporate behavior with respect to the labor market," Peter Boockvar, chief market analyst at The Lindsey Group wrote to clients. "Employers aren't looking to trim their work forces but at the same time are only incrementally looking to add."
Later, at 10:00 a.m. ET, the markets will get a reading on service-sector growth. The Institute for Supply Management's non-manufacturing gauge is forecast to have fallen to 57.4 in September from 58.6 the month prior. Readings above 50 point to expansion, while those below indicate contraction.
In commodities, U.S. crude oil futures fell 44 cents, or 0.42%, to $103.64 a barrel. Wholesale New York Harbor gasoline rose 0.7% to $2.647 a gallon. In metals, gold slid $17.70, or 1.4%, to $1,303 a troy ounce.
Foreign Markets
The Euro Stoxx 50 fell 0.2% to 2912, the English FTSE 100 rose 0.34% to 6459 and the German DAX was unchanged at 8629.
In Asia, the Japanese Nikkei 225 tilted lower by 0.09% to 14157 and the Chinese Hang Seng rallied 1% to 23214.