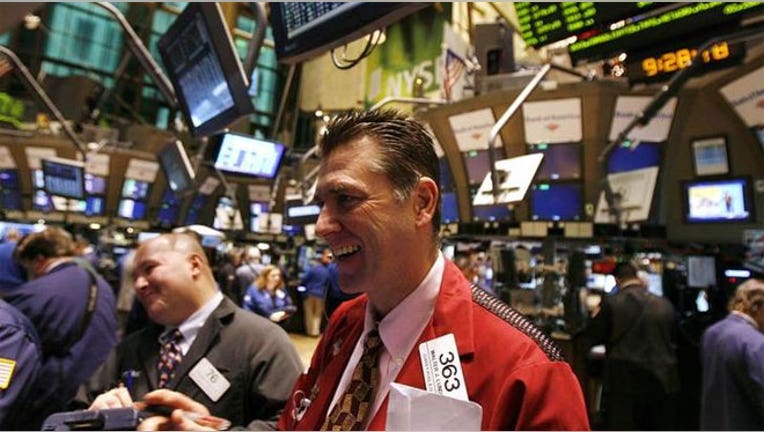 FOX Business: Capitalism Lives Here
U.S. stock-index futures pushed higher Monday as traders responded to a broadly upbeat report on the American consumer.
Todays' Markets 
As of 8:37 a.m. ET, Dow Jones Industrial Average futures climbed 53 points, or 0.33%, to 16235, S&P 500 futures advanced 8.8 points, or 0.48%, to 1823 and Nasdaq 100 futures climbed 28.2 points, or 0.8%, to 3561.
Wall Street is starting to close out what has been a blockbuster year. The has rallied 23.8%, while the broader S&P 500 has spiked 27.5% as of Friday's close. With no more full trading weeks left this year, many analysts are expecting fairly light action through January.
Still, there are two key economic reports on the docket. The Commerce Department said consumer spending climbed 0.5% in November from the month prior, matching economists' expectations. Meanwhile, personal income edged up by 0.2% on the same basis, shy of estimates of a 0.5% gain.
Later, at 9:55 a.m. ET, Reuters and the University of Michigan publish their gauge of consumer sentiment. The metric is forecast to have climbed to 82.8 in late December from 82.5 earlier in the month.
Both of these reports capture the state of the American consumer during the key holiday-shopping season.
On the corporate front, Apple (NASDAQ:AAPL) signed a long-awaited deal with China Mobile to sell iPhone's on the world's biggest mobile carrier. Analysts at Cantor Fitzgerald reckon the technology titan could sell as many as 24 million phones through the carrier next year.
A Swiss court ordered Tiffany (NYSE:TIF) to pay Swatch close to $450 million over a failed watch-making alliance.
In commodities, U.S. crude oil futures climbed 97 cents, or 0.99%, to $98.77 a barrel. Wholesale New York Harbor gasoline dipped 0.29% to $2.775 a gallon. Gold dipped $3.70, or 0.31%, to $1,200 a troy ounce.