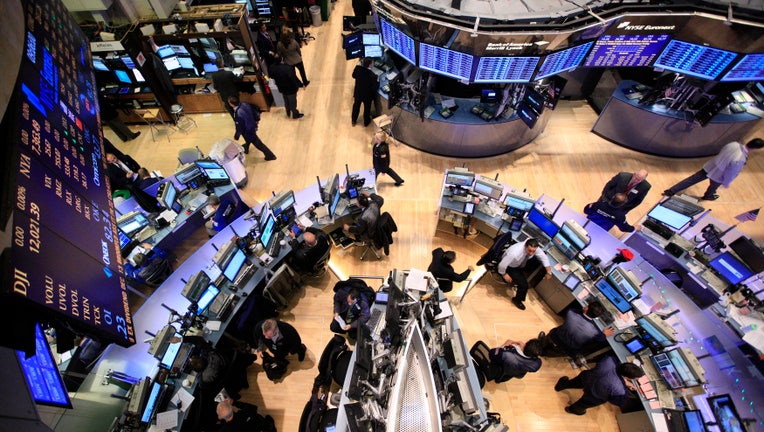 Wall Street was building up to a higher open Wednesday, as investors await housing-starts data and, more important, a decision by the Federal Reserve on whether it will begin to reduce its bond-buying program.
On the corporate front, shares of Jabil Circuit Inc. (JBL) could come under pressure after poorly received results. Earnings from Lennar Corp. (LEN), FedEx Corp. (FDX) and General Mills Inc. (GIS) also will dot the premarket hours.
Futures for the Dow Jones Industrial Average rose 53 points to 15863, while those for the Standard & Poor's 500 index rose 6.4 points to 1779.40. Futures for the Nasdaq-100 index rose 11.5 points to 3472.25.
Data on housing starts and building permits will be released at 8:30 a.m. Eastern Time.
At 2 p.m. Eastern Time, the Federal Market Open Committee will release a statement on its policy decision, to be followed at 2:30 p.m. Eastern Time by a news conference with Fed Chairman Ben Bernanke. A survey of fund managers by Bank of America Merrill Lynch released Tuesday revealed that only 11% of those polled expect a taper on Wednesday, while the majority see a move in March.
A level of uncertainty over Wednesday's meeting remains high among economists and investors. One-fourth of 46 economists polled by The Wall Street Journal last Friday predicted the Fed will scale back its bond buying at its December meeting.
"Our judgment is that the Fed is satisfied with the way the economy has panned out to taper its QE program over the next three months. However, there are questions specifically about the performance of the housing market, which could stay its hand today," said Philip Shaw, chief economist at Investec Securities.
"On balance, we judge the FOMC won't taper at today's meeting, partly because of the housing market, and partly because inflation is so low, but it could be a close call," Mr. Shaw said.
Any effect on Wall Street is debatable, he added, partly because markets have begun to adjust to the idea the Fed will start tapering.
"Secondly, it is because investors know full well if there is no change this evening, it is still likely that we'll see some sort of paring back of the Fed's asset purchases early in the new year. That could limit reaction to today's decision, whichever way it goes," Mr. Shaw said.
Stocks closed a volatile session lower on Tuesday, with indexes trying to break higher in the afternoon, but selling off in the last hour. The S&P 500 index closed 5 points, or 0.3%, lower to 1781.00.
European and Asian stocks also rose Wednesday, while oil maintained slight losses and gold lifted. The dollar fell against the pound after data showed U.K. unemployment beat forecasts. The Bank of England's Monetary Policy Committee said any further "substantial" rise in sterling could slow the U.K.'s economic recovery, according to the minutes of its December meeting.
Shares of Jabil Circuit tumbled in Tuesday's late trade after the company's earnings and outlook fell short of analysts hopes.