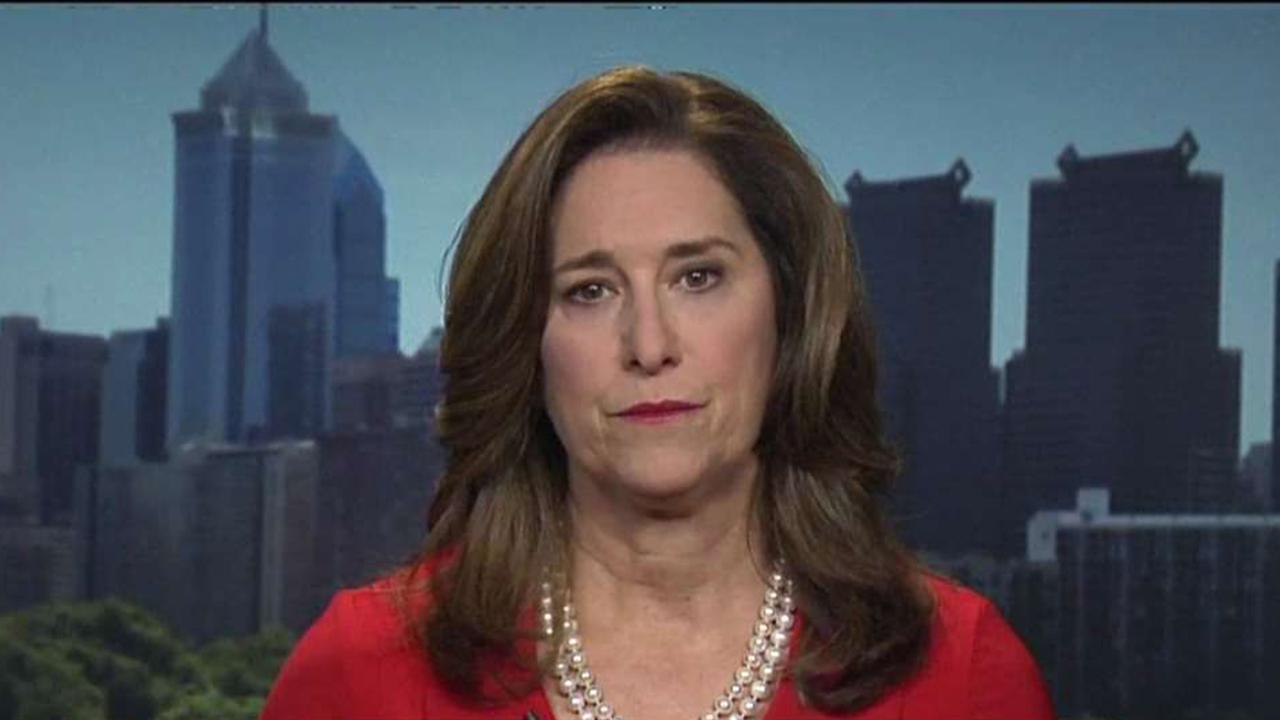 U.S. steel prices have climbed sharply since President Donald Trump imposed tariffs on steel imports from China, leaving buyers to wonder whether price gouging is a factor.
Delaware Steel Company of Pennsylvania President Lisa Goldenberg said during an interview with FOX Business' Liz Claman on Monday that the rise in steel prices is an "over-enhancement" that provides an opportunity to charge a far more competitive price.
"Prices are running up because they can," said Goldenberg, who added that companies aren't gouging customers.
Howard Steel, a Charlotte, North Carolina-based company that manufactures gas lines, structural steel and equipment for job sites such as the 2012 restoration of the Statute of Liberty, used to pay about 38 cents for a pound of raw material from domestic steel producers.
"They would have a hard time explaining to me what the difference is now," Howard Steel owner James Howard told FOX Business' Liz Claman during an interview on Friday. "Why is it costing that much more to produce the same product that I was buying two months for half of the money?"
U.S. steel mills, which typically raise its price once a year, have seen four price hikes this year alone.
"Steel pricing changes as market demand," Goldenberg said. "It goes up and down. Last year, this time we had two increases. This year it's three or four, depending how you look at it."
Goldenberg said she is now able to sell her inventory that was purchased many months ago at a higher price.
"For me, in the short term, this is a wonderful opportunity," she said on FOX Business' "Countdown to the Closing Bell."
Delaware Steel Company of Pennsylvania is a wholesale distributor of flat-rolled steel serving markets in the United States, Mexico and Canada.