States ask US court to keep up health subsidies cut by Trump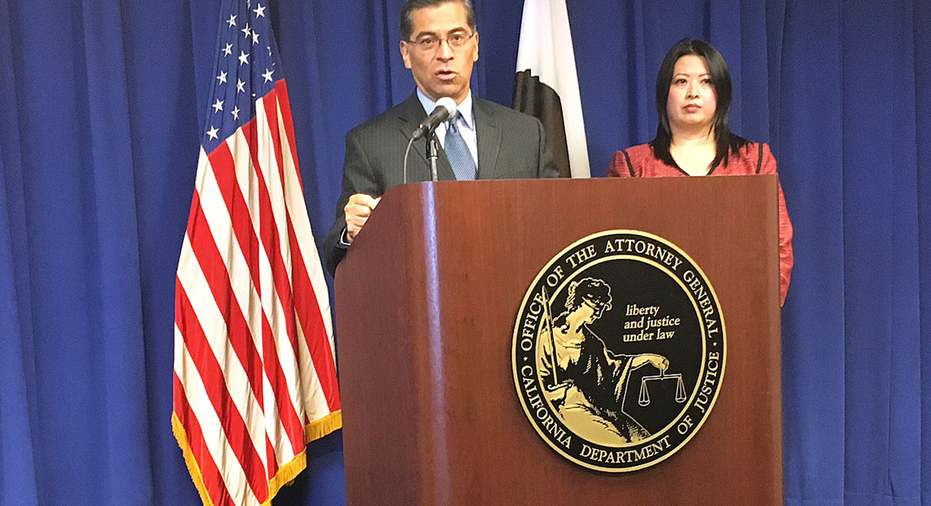 Top government lawyers representing 19 U.S. states on Wednesday asked a federal judge in California to force the administration of President Donald Trump to make health care subsidy payments that Trump abruptly cut off last week.
The monthly payments would normally be scheduled to go out Friday. The states, led by California Attorney General Xavier Becerra, asked a judge in San Francisco for an emergency court order by 4 p.m. Thursday requiring they be paid on time.
Becerra said Trump is illegally trying to sabotage the Affordable Care Act, President Barack Obama's health care law, which Trump opposes and has pushed unsuccessfully to repeal.
"It's long past time President Donald Trump learn that he doesn't get to pick and choose which laws he follows," Becerra, a Democrat, told reporters at his Sacramento office.
Trump's Health and Human Services Department announced last week that the administration will cut off payments to insurance companies that allow for lower consumer costs under the Obama health law.
The payments, known as cost-sharing reduction, reimburse insurers for the costs of lowering copays and deductibles, which they're required to do for low-income customers who buy coverage through the health care marketplaces created by Obama's Affordable Care Act.
Trump has said Obama's law is imploding and has criticized the subsidies as insurance company bailouts. The White House has said the government cannot legally continue paying the so-called cost-sharing subsidies because there is no formal authorization from Congress.
However, the administration had been making monthly payments even as Trump threated to cut them off to force Democrats to negotiate over health care
A bipartisan effort in Congress to restore the payments has run into opposition, and Trump has sent mixed messages about whether he would support it.
Becerra said Trump's attempts to interfere with health care regulations is creating uncertainty for insurance companies, forcing them to raise costs for consumers and taxpayers.
The state attorneys general filed a lawsuit last week attempting to prohibit Trump from cutting off payments, but Becerra said it could take months or more to resolve.
Their request made Wednesday seeks a temporary restraining order to keep the payments flowing while the case is litigated.
The states argue that the Trump administration violated a law requiring government agencies to obey existing statutes and follow orderly and transparent procedures.
The states joining California in the lawsuit are: Connecticut, Delaware, Illinois, Iowa, Kentucky, Maryland, Massachusetts, Minnesota, New Mexico, New York, North Carolina, Oregon, Pennsylvania, Rhode Island, Vermont, Virginia and Washington, along with the District of Columbia.