Starz Profit Falls 22% as Original Content Expenses Mount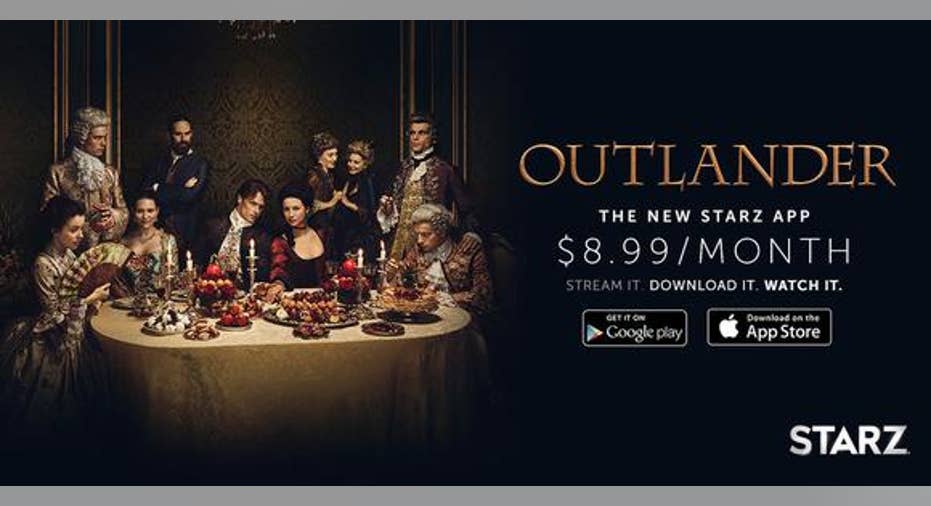 Starz posted first-quarter results on April 28 that showed encouraging progress in its aims to replicate pieces of the streaming video strategy that has made Netflix such a dominant force in TV. Hefty investments in original content boosted the brand and helped produce subscriber gains, but they also pulled earnings sharply lower.
Here's how the headline results stacked up against the prior-year period:
| | Q1 2016 Actuals | Q1 2015 Actuals | Growth (YOY) |
| --- | --- | --- | --- |
| Revenue | $432 million | $451 million | -4% |
| Net income | $67 million | $86 million | -22% |
| EPS | $0.65 | $0.80 | -19% |
Data source: Starz's financial filings.
What happened this quarter?Starz's overall subscriber base grew sequentially, but fell year-over-year thanks to a drop in Encore members that offset a slight gain at the Starz networks. Highlights of the quarter include:
Starz networks added 400,000 members to touch 24 million as Encore's base fell by 1 million to 32.4 million.
Altogether, the company boasts 56 million subscribers, compared to Netflix's 78 million (the streaming video giant added 2.2 million U.S. members in Q1).
A 15% drop in distribution revenue, as licensing deals from both Netflix and Amazon.com weren't renewed, overwhelmed a 2% uptick in subscriber revenue to produce a 4% overall sales decline.
Rising costs, including on programming, advertising, and payroll, sent operating income down 20% as Starz continued to invest in exclusive content like Outlander and The Girlfriend Experience.
Cash flow turned negative, falling to -$6 million from an inflow of $6 million last year.
What management had to say"Starz continued to execute against our growth strategy," CEO Chris Albrecht said in a press release. The evidence of that execution included setting new viewership records for the premier of the second season of Outlander while building a strong audience for The Girlfriend Experience, he said.
Starz recently made its content accessible through a streaming video app priced competitively with Netflix's service. Image source: Starz.
Albrecht told investors that the company's offering was bolstered by its just-released streaming video app. The new service "positions STARZ as the only premium pay TV app in the market with both streaming and download functionality," he explained. Netflix notably doesn't allow offline viewing, but CEO Reed Hastings has said the company is considering adding that feature.
Summing up Starz's latest initiatives, Albrecht explained, "These strategic moves created a powerful combination of premium pay TV movie and original programming, better positioning us to work with our core distributors to tap into the STARZ ENCORE households that do not subscribe to STARZ."
Looking forwardStarz has made a number of recent changes that the company hopes will put it on a faster growth trajectory everything from a subscription-selling partnership with Amazon's streaming service, to spending heavily on original content, to launching its own TV Everywhere app.
So far, shareholders have seen the financial costs of these moves in the form of declining profitability and negative cash flow. There isn't much that management can point to in terms of strong subscriber growth, though. However, if all goes to plan, those bets will pay off through a climbing membership base and, eventually, higher subscription prices.
The article Starz Profit Falls 22% as Original Content Expenses Mount originally appeared on Fool.com.
Demitrios Kalogeropoulos owns shares of Netflix. The Motley Fool owns shares of and recommends Amazon.com and Netflix. The Motley Fool recommends Starz. Try any of our Foolish newsletter services free for 30 days. We Fools may not all hold the same opinions, but we all believe that considering a diverse range of insights makes us better investors. The Motley Fool has a disclosure policy.
Copyright 1995 - 2016 The Motley Fool, LLC. All rights reserved. The Motley Fool has a disclosure policy.