Starz Is the Latest Network to Go Over the Top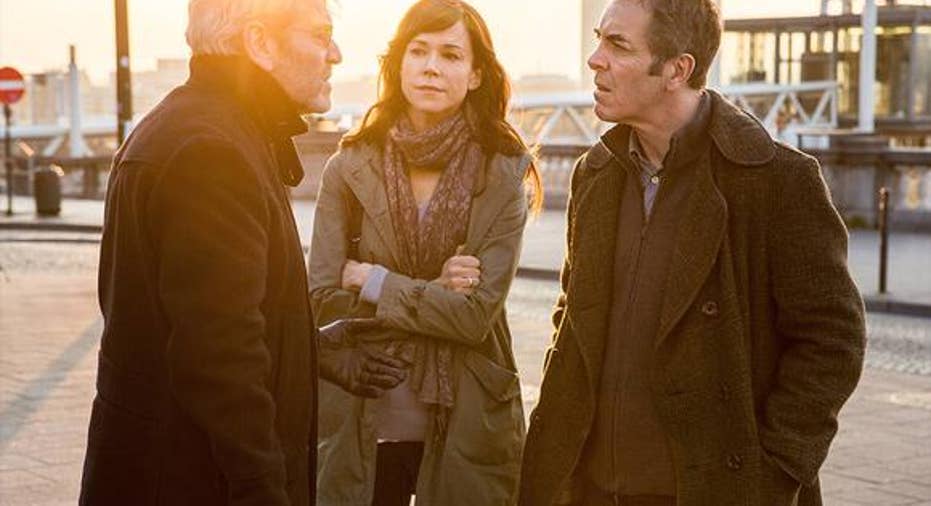 Still image from The Missing, a Starz original. Image source: Starz.
Cord-cutters are getting yet another option: Starz is the latest premium cable network to offer a stand-alone streaming service. It joins CBS' Showtime and Time Warner's HBO in the over-the-top market. While Amazon Prime subscribers have been able to add Starz to their subscription since December, Starz's new app offers anyone the opportunity to watch its programming and film catalog over the Internet.
The new service costs just $8.99 per month, undercutting both Showtime ($10.99) and HBO ($14.99) as well as Netflix's most popular subscription tier ($9.99). It offers the same standard perks as its competitors (complete access to the network's back catalog, new episodes updated as they air) with the additional benefit of being able to download episodes and films to a subscriber's device.
Can Starz's lower price and additional benefit help it stand out from an increasingly crowded market?
Why go over the top now?In Starz's press release announcing the new stand-alone service, it noted the "20 million" broadband-only households it's now able to reach thanks to its new app. And with cord-cutting on the rise, that number is only going to get bigger. eMarketer estimates that one in five American households won't subscribe to pay TV by 2018, and cord-cutting will accelerate through 2019 when 1.4% of subscribers are expected to cut the cord.
Indeed, subscriber growth for Starz's flagship network slowed significantly in 2015. The premium network added just 500,000 net subscribers after adding 1 million and 900,000 in 2013 and 2014, respectively.
The bigger concern, however, is Encore, which has lost 2.7 million subscribers over the last two years. In conjunction with the new streaming service, Starz also rebranded Encore to Starz Encore, and it's providing its 32.2 million subscribers access to previous episodes of Starz's original series.
Starz is hoping that will bolster subscriptions to both Starz Encore and its flagship network. With the new option to subscribe to Starz outside of a pay-TV provider, adding Starz becomes a whole lot easier for Starz Encore customers hooked on one of Starz's originals. Customers can add the network without worrying about dealing with notoriously poor customer service from cable, and it's easy to cancel if they decide they don't like it. In that context, it's perfect timing for Starz to roll out a stand-alone streaming service.
But can it compete?Starz's original series don't have the notoriety of HBO's, Showtime's, or Netflix's. And Starz seems to understand that, pricing its service below all three. Starz does, however, have access to the Marvel and Star Wars catalog as well as several other high-profile film licenses.Netflix is picking up future releases from those studios, though.
In the meantime, Starz is growing its portfolio of original series, and while it's had some critical success, it has yet to find a breakthrough hit like Game of Thrones, Homeland, or House of Cards. Its long-term target of 80 to 90 original series episodes per year is well within reach. It released 76 episodes last year. Of course, that's well short of the original-content factory Netflix has become, but it's aimed at a more concentrated niche of viewers.
With its value pricing Starz may be able to pick up a few more subscribers through its streaming service, but for some perspective, HBO Now had less than 1 million subscribers almost a year after its launch.
The article Starz Is the Latest Network to Go Over the Top originally appeared on Fool.com.
Adam Levy owns shares of Amazon.com. The Motley Fool owns shares of and recommends Amazon.com and Netflix. The Motley Fool recommends Starz and Time Warner. Try any of our Foolish newsletter services free for 30 days. We Fools may not all hold the same opinions, but we all believe that considering a diverse range of insights makes us better investors. The Motley Fool has a disclosure policy.
Copyright 1995 - 2016 The Motley Fool, LLC. All rights reserved. The Motley Fool has a disclosure policy.