Starbucks to Make Single-Cup Coffee Machines Rivaling Keurig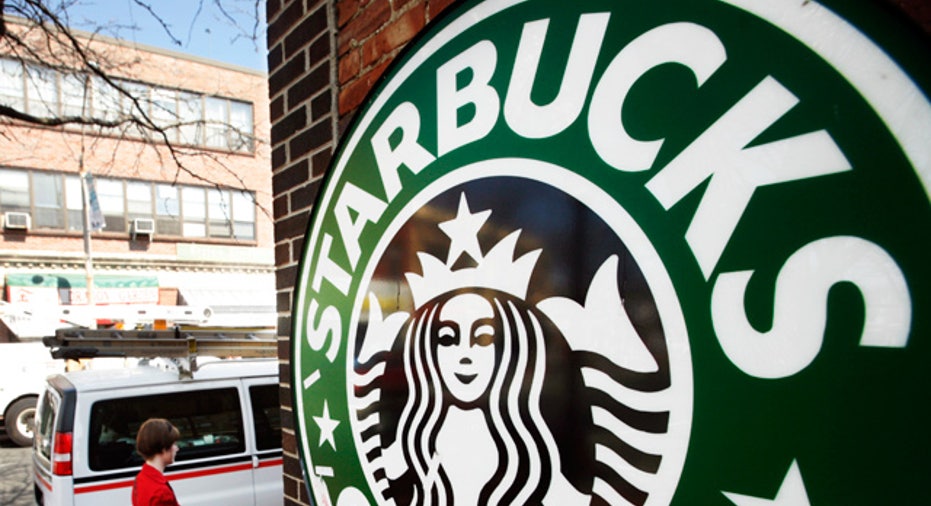 Days after announcing a deal with Green Mountain Coffee (NASDAQ:GMCR) to make K-Cups, Starbucks (NASDAQ:SBUX) revealed it will soon offer single-serve brewing machines that will rival the popular Keurig system.
At its annual shareholder meeting, the coffee giant said it would expand on its previously announced relationship with Courtesy Products, the nation's leading provider of in-room coffee service to hotels, via a new brewing system that would be priced lower than Keurig, the market's leading brand, according to the Wall Street Journal.
Keurig machines run as high as $249.95, though it offers several others across a wide price range, with its mini system costing $99.95. The company currently holds more than 80% of the market share.
The new machines by Starbucks will make single cups of Starbucks and Seattle's Best coffee, as well as Tazo tea. Details of the deal are still in the works, according to the Journal.
The move follows a separate announcement earlier this month that Starbucks is teaming with Green Mountain Coffee, maker of the Keurig single-serve machines, to sell pods of Starbucks and Tazo coffee and tea starting this fall for use in those machines.
The deal made Starbucks the exclusive, licensed super-premium coffee brand produced by Green Mountain for the Keurig system.
Starbucks has said that more than 80% of its current U.S. customers do not yet own a single-cup brewer, though it has reiterated its desire to expand into the market in an effort to diversify its portfolio and expand beyond its traditional cafes. The brewer entered the market last year with its Via Ready Brew.
In addition to the machine, Starbucks and Courtesy are partnering to bring Starbucks coffee to more than 500,000 luxury and premium hotel rooms in the U.S.