Starbucks to Make Single-Cup Coffee for Green Mountain's Keurig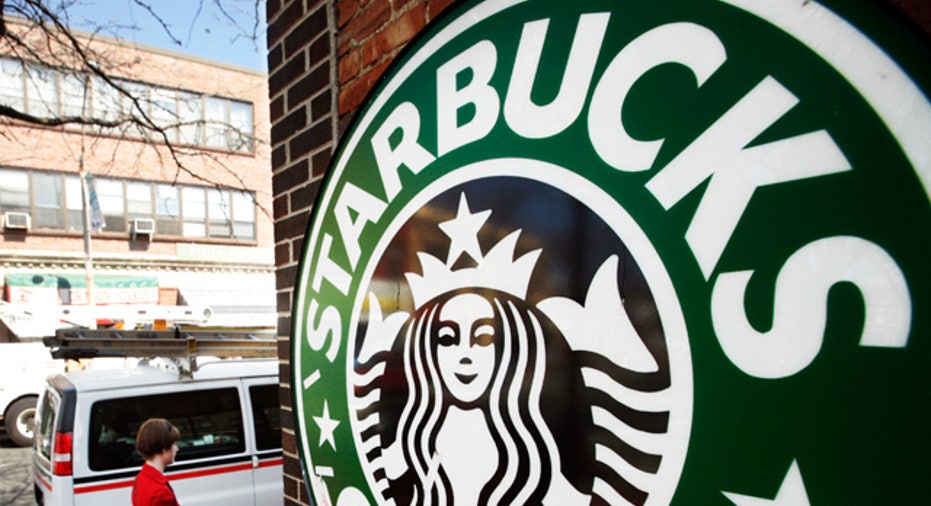 Green Mountain Coffee (NASDAQ:GMCR) has teamed up with Starbucks (NASDAQ:SBUX) to manufacture Starbucks and Tazo tea branded K-Cups for use in its Keurig Single-Cup brewing system.
The move makes Starbucks the exclusive, licensed super-premium coffee brand produced by Green Mountain for the Keurig system.
The K-Cups will be available starting this fall in the U.S. and Canada. The companies hope to expand online and into Starbucks stores early next year.
"Today's announcement is a win for Starbucks, a win for GMCR and most importantly a win for consumers who want to enjoy Starbucks coffee with the Keurig Single-Cup Brewing system," said Starbucks CEO Howard Schultz.
Starbucks said that more than 80% of its current U.S. customers do not yet own a single-cup brewer, though both companies said single-cup coffee is the fastest growing market in the industry. Keurig, which allows users to make one cup of coffee or tea at a time, holds more than 80% of the market share.
Starbucks, the world's largest coffee company, has been looking to expand beyond its traditional cafes, entering the single-cup market over the last few years and offering packaged coffee in grocery stores.
While Starbucks entered the market last year with its Via Ready Brew, the coffeehouse chain said it expects the new partnership to expand its presence in the single-cup industry even further. Analysts have said that sales of Via could hit $1 billion globally by 2015.
Earlier this month, Seattle-based Starbucks terminated an agreement by which it provided coffee discs for Kraft Foods' (NYSE:KFT) Tassimo one-cup home brewer. Starbucks has been battling with Kraft for months over a grocery distribution agreement.