Starbucks shares sink, scrapping all Teavana stores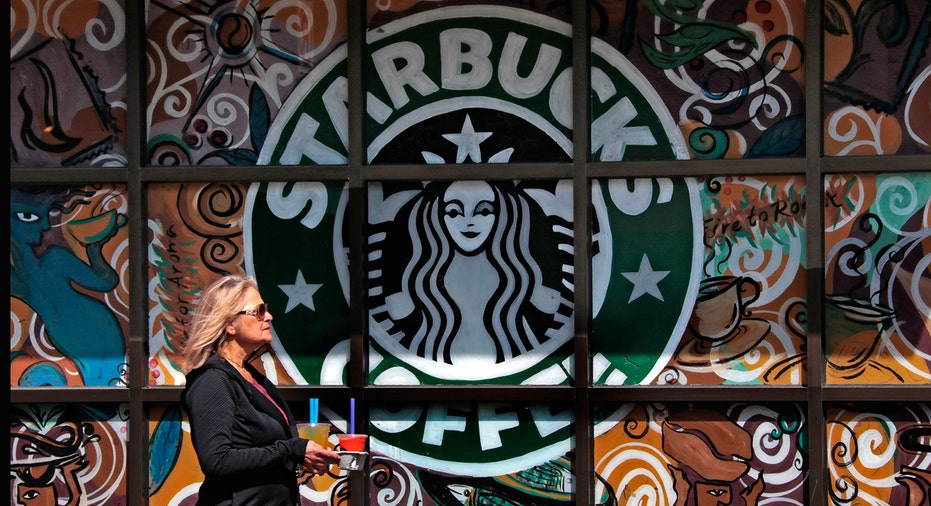 If you own shares of Starbucks, your account is taking a hit. Shares are having the worst day in about five years.
Ticker
Security
Last
Change
Change %
SBUX
STARBUCKS CORP.
92.74
-0.94
-1.00%
In a nutshell, growth is slowing for the global coffee chain. As a result its shuttering the struggling Teavana chain, and relying on customers who spend more on pricier drinks and food to drive up sales at its namesake coffee stores.
The company reported disappointing global sales growth on Thursday, and said it will close all 379 Teavana locations over the coming year. It had acquired the U.S. mall-based chain in 2012, with then-CEO Howard Schultz citing the huge potential for the tea market. But in April, the company said it was reviewing options for the chain. In 2014, the company partnered with Oprah Winfrey to create 'Oprah's Chai Tea'.
Starbucks CEO Kevin Johnson on Thursday noted declining foot traffic at malls.
"We felt it was an appropriate time to take the decision and begin shutting down those stores," he said.
The announcement came as Starbucks said global sales at its flagship chain rose 4 percent at established locations for the quarter ended July 2, fueled by higher average spending per visit. In the U.S., sales rose 5 percent at established locations, also driven mostly by higher spending versus an increase in customer visits.
Competition has intensified in the U.S. restaurant industry, making it challenging for chains to get customers to visit their stores more often. Dunkin' Donuts said earlier in the day that customer traffic fell again at its established U.S. locations. McDonald's, meanwhile, has been promoting $1 sodas and $2 McCafe smoothies, frappes and shakes, a strategy the burger chain says helped bring in customers during the second quarter.
Johnson dismissed the idea that such promotions affect Starbucks, saying that the "value players" are competing in a different segment.
Still, the Seattle-based company cited pressure in the retail and restaurant sectors that have made it more cautious going into the next quarter. It cut its profit forecast for the year for the second time.
Johnson, who took the helm in April of this year, is facing some fresh macro challenges.
Wall Street is mixed on the coffee-chain's outlook as reported by MarketWatch. Starbucks shares were downgraded to hold at Stifel, according to FactSet. Wells Fargo maintained its overweight rating, on the other hand, based on factors like its loyalty program and strong execution on initiatives including food and tea, which positions the company to reaccelerate growth. "While Starbucks has been (and to a large extent continues to be) immune to the broader retail challenges in the U.S., clearly the breadth and reach of the retail headwinds are increasingly impacting Starbucks," analysts led by Bonnie Herzog said. Starbucks shares up 7.2% for the year to date while the S&P 500 index is up 10.6% for the period.
In its Asia unit, Starbucks' sales rose just 1 percent at established locations during the three-month period. Starbucks has announced plans to acquire the remaining 50 percent stake of its East China joint venture that it does not already own. That makes it the operator of all Starbucks stores in mainland China, which it says is a fast-growing market.
For the quarter, Starbucks Corp. earned $691.6 million, or 47 cents per share. Excluding one-time items, it earned 55 cents per share, in line with Wall Street expectations. New store openings helped lift revenue 8 percent to $5.66 billion. But that was still less than analysts expected.
The company trimmed its adjusted earnings per share forecast to between $2.05 and $2.06 per share.
Starbucks shares fell 5.6 percent to $56.15 in extended trading.
The Associated Press contributed to this report.