Starbucks Corporation Earnings: 10 Reasons Results Were Solid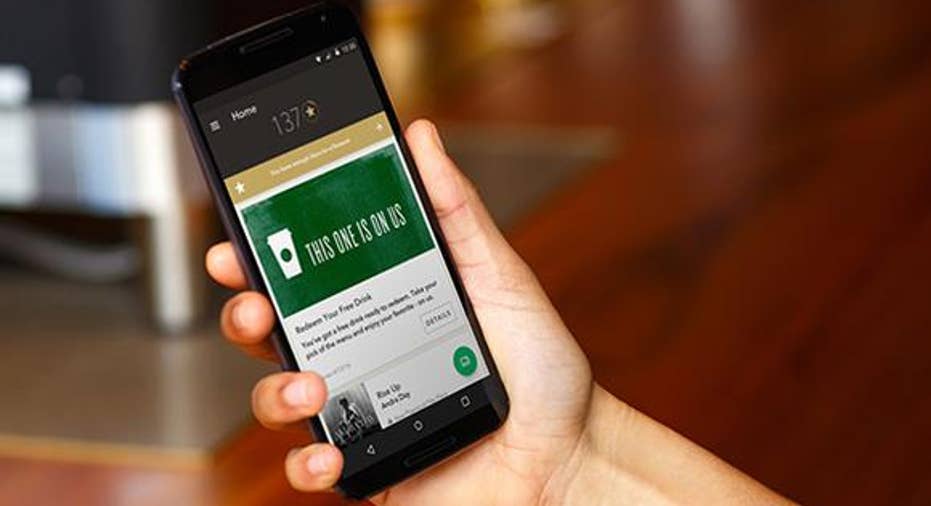 Shares of coffee retailer Starbucks are trading lower on Friday after the company reported weaker-than-expected revenue for its second fiscal quarter of 2016. Revenue was up 9.4% compared to the year-ago quarter, reaching $4.99 billion. This was just barely shy of a consensus analyst estimate for revenue of $5.03 billion. Shares are down about 6% at the time of this writing.
But is the market overreacting? Here are 10 reasons why the company's results looked solid despite the market's pessimistic reaction.
9%: Starbucks' 9% year-over-year revenue growth wasn't slow by any means. Sure, it's slower than the company's nearly 14% year-over-year growth in the trailing 12 months before Q2, but in a market where many restaurants and retailers are struggling to grow revenue, it's still impressive.
18%: It's easier to forgive Starbucks' slight miss on its top line when you take into consideration how meaningfully the company's bottom line increased during the quarter. EPS was up 18% in Q2 compared to the year-ago quarter, and in line with analysts' expectations.
18% (again): Starbucks' expansion to China is looking like a hit. Revenues in the market were up 18% compared to the year ago quarter. And transactions in the market were up 5%.
6%: Global same-store sales were up 6%. This is a seriously solid metric. Food retailers have been struggling to grow comparable stores meaningfully lately, yet Starbucks continues to push the envelope.
7%: Same-store sales were up 7% in the U.S., highlighting Starbucks' consistent ability to get more bang for its buck at established stores even in its highly saturated U.S. market. For comparison, consider Dunkin' Brands comparable Dunkin' Donuts store sales decline in the U.S. of 0.8% in its most recent quarter, or its paltry 1.4% growth in the metric in the full year of 2015.
900,000 new members joined Starbucks Loyalty program during Q4, up 16% from the year-ago quarter and 8% sequentially. This brings total active users of the consumer goods giant's loyalty program to 12 million.
Starbucks app. Image source: Starbucks.
22%: Loyalty members are spending 22% more than they were in the year-ago quarter, continuing to highlight how engaged Starbucks customers using the company's mobile applications spend more money than average customers.
100%: Mobile order and mobile pay usage "doubled," year over year. This means Starbucks is processing 8 million mobile order and mobile pay transactions per month.
17.3%: Starbucks investors can bask in the company's ongoing improving profitability. The company's operating margin hit a record 17.3% in Q2, representing a 30 basis point improvement compared to the year-ago quarter.
$864 million: A record operating margin combined with the company's highest revenues of any non-holiday quarter drove record operating income of $864 million.
Despite the market's skittish response to Starbucks' second-quarter report, the company isn't giving investors any solid reason to sell. Indeed, a sell-off is making the stock look a bit more enticing.
The article Starbucks Corporation Earnings: 10 Reasons Results Were Solid originally appeared on Fool.com.
Daniel Sparks has no position in any stocks mentioned. The Motley Fool owns shares of and recommends Starbucks. Try any of our Foolish newsletter services free for 30 days. We Fools may not all hold the same opinions, but we all believe that considering a diverse range of insights makes us better investors. The Motley Fool has a disclosure policy.
Copyright 1995 - 2016 The Motley Fool, LLC. All rights reserved. The Motley Fool has a disclosure policy.