Starbucks chairman questions country's 'moral fiber'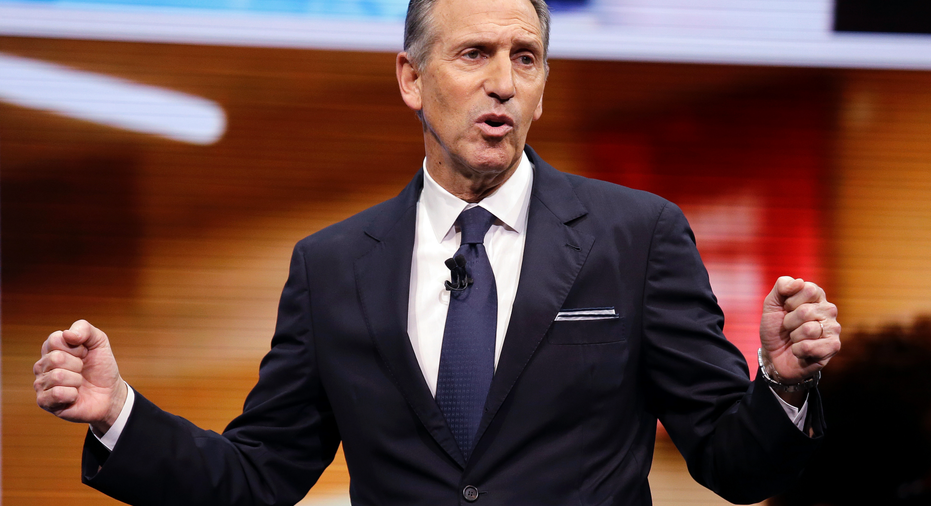 Starbucks chairman Howard Schultz says the events surrounding a white nationalist rally in Charlottesville, Virginia, last weekend have put the "moral fiber" of the country in question.
Schultz said at an employee forum in Seattle on Tuesday that he has "profound concern about the lack of character, morality, humanity," displayed at the rally, according to a recap of the meeting posted on Starbucks' website.
"The moral fiber, the values, and what we as a country have stood for is literally hanging in the abyss," Schultz told employees. "We are at a critical juncture in American history. That is not an exaggeration. We are at and facing a crucible in which our daily life is being challenged and being questioned about what is right and what is wrong."
A throng of hundreds, mostly white men and many carrying guns, converged on the college town Saturday yelling anti-Semitic and racist slurs and carrying Confederate flags and neo-Nazi and KKK signs. A street fight broke out between them and counter-protesters, and a woman was killed and others injured when a man drove a car into people marching against the rally.
After the violence, President Donald Trump was blasted for putting the blame on both sides and saying both sides included "very fine people." Schultz was not a member of either of Trump's two panels of business leaders that dissolved Wednesday after several CEOs stepped down in protest of Trump's comments. And he told his employees Tuesday he'd let the actions and words of the president speak for themselves.
"What we witnessed this past weekend ... is against every sense of what is right," he said. "My fear is not only that this behavior is being given permission and license, but its conduct is being normalized to the point where people are no longer hiding their face."
Telling employees he was speaking to them "as an American, as a Jew, as a parent, as a grandparent," Schultz said it's hard to remain optimistic about the country's future "in the midst of such a storm," but he still is.
Starbucks and Schultz have been outspoken on social issues.
___
A previous version of this story incorrectly referred to Schultz as founder of Starbucks.