Starbucks Bets on Tech, New Menu Items Amid Robust New Hiring Pledge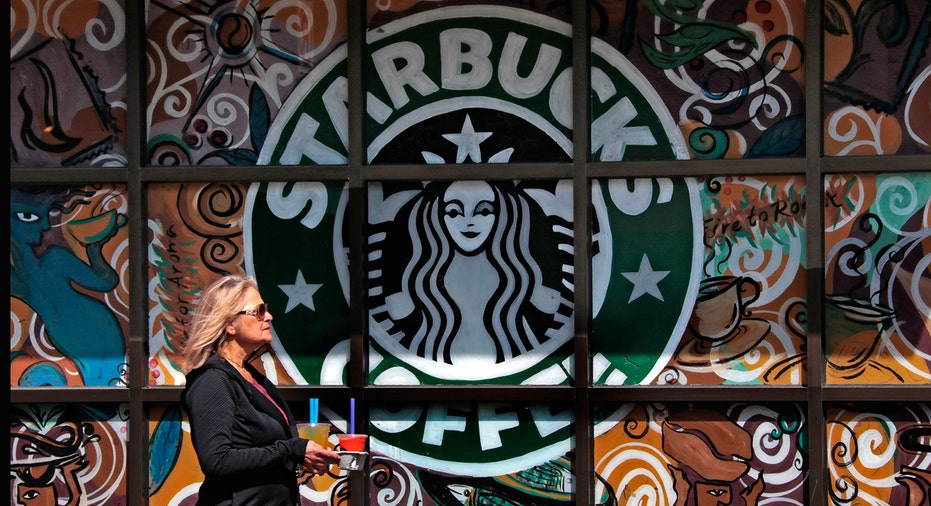 Starbucks investors are in need of their next jolt, and the coffee giant is betting that alleviating pain points during morning rush hour and a bigger focus on integrated technology will do just the trick.
Shares of the coffee giant have fallen more than 4% since its fiscal first quarter earnings were released at the end of January. While the average ticket price at Starbucks climbed, overall sales at its U.S. stores open at least a year rose less than investors expected for the third quarter in a row as the number of transactions fell.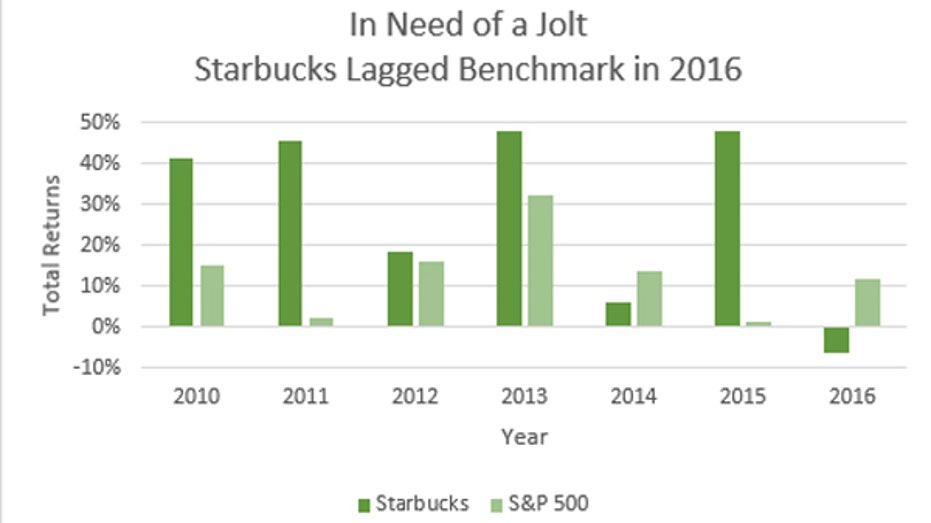 At its annual shareholder meeting in Seattle Wednesday, the company laid out a roadmap to address recent concerns about customer ease and accessibility. Of its nine million Starbucks Rewards members, the company said one in three is taking advantage of the mobile order and pay platform, pushing member spend up 20% above last year's level.
While more customers are transacting through the mobile app to get their morning coffee fix faster, they often complain about traffic jams at the pick-up counter. Starbucks said Wednesday it is rolling out a fix, as it plans to have dedicated staff members on hand at its busiest locations to assist in the mobile order and pick-up process, in addition to better directional signage and text-message alerts.
Tech Takes Over as AI Goes Mainstream
What's more, the company said its planned rollout of voice-activated order capabilities via Amazon's Alexa in Ford vehicles outfitted with SYNC3 technology was on track for later this year, while customers can now place voice-command orders through an expansion of the My Starbucks Barista app, powered by artificial intelligence – an initiative announced at its investor day in New York last December.
With CEO Howard Schultz set to step away from his post and move full-time into the executive chairman role next month, the company said it has full confidence that his successor Kevin Johnson – who currently serves as president and chief operating officer – will continue to push the envelope on innovation, while also focusing on remaining competitive with competitors such as McDonald's (NYSE:MCD), Dunkin Donuts (NYSE:DNKN) and higher-end coffee shops around the world. To that end, Starbucks said it will continue to expand its premium coffee pipeline as it works toward a goal of building 20-30 Roastery locations around the world over time. Additionally, the company is revamping its menu offerings to include high protein, vegan and gluten-free options as it looks to double its food business by 2021.
"I do think there's going to be more evolution," said Nick Setyan, senior vice president of equity research at Wedbush, pointing to a number of the company's current promotional offerings aimed at luring in customers, such as the $5 breakfast bundle that includes coffee and a breakfast sandwich, happy hour specials, and a deal for a free breakfast sandwich for every five drip-coffee purchases.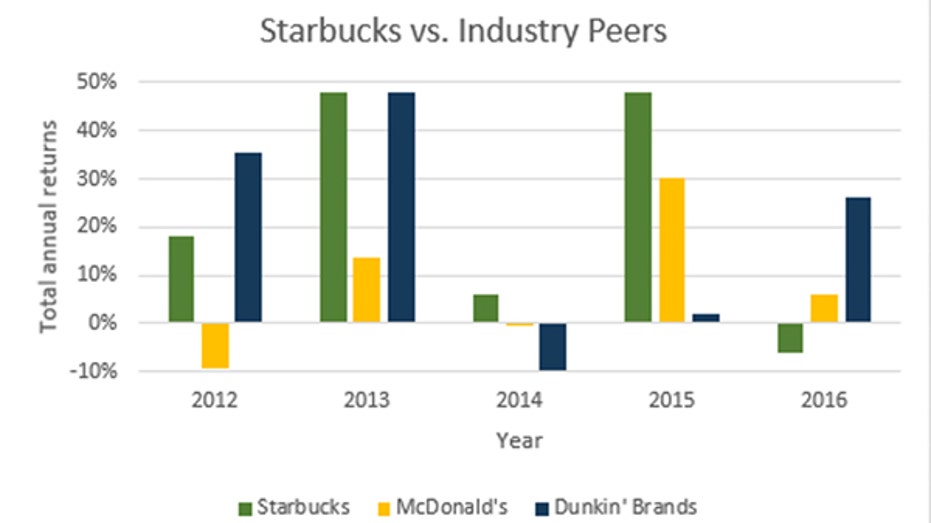 Setyan said the coffee giant is already seeing positive results from some of its newest initiatives.
"From conversations and [store] checks I've made, we're seeing a bit of acceleration as the quarter progresses," Setyan added.
Starbucks said it expects same-store sales in the mid-single digit range for fiscal year 2017, and analysts at Jefferies in January said they see that figure at 4% as they forecasted a second-half pick up in traffic due to the company's innovation.
In addition to its tech and menu innovations, Starbucks said it plans to add more than 240,000 new jobs around the world, with 68,000 of those in the U.S., by 2021. Those new positions will come from a number of hiring initiatives including those that support military veterans and their families, underprivileged youth, and its controversial push to hire 10,000 refugees.
Starbucks shares are roughly flat on a year-to-date basis, though they've fallen 6.4% over the last 52 weeks to trade around $55.90 a share.