Staples and Office Depot Merger Gets EU Approval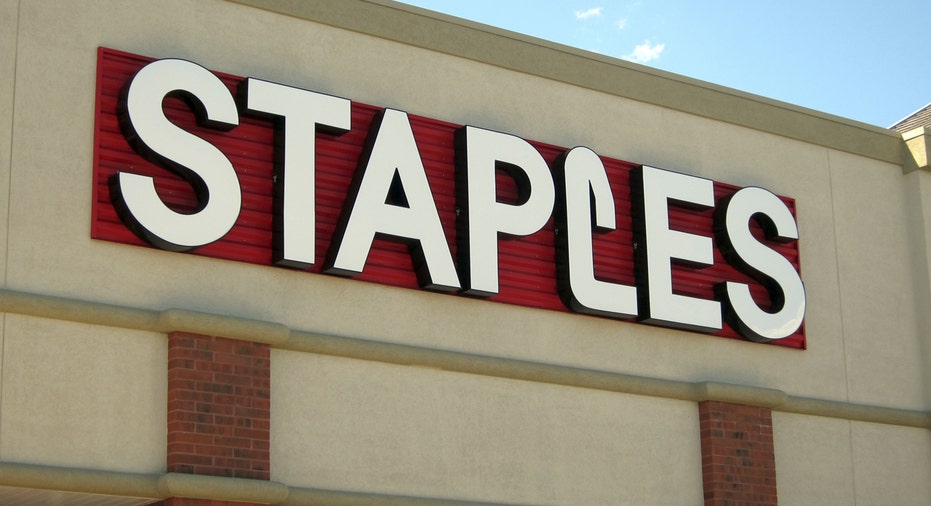 Staples said Wednesday that it got European Union approval to buy Office Depot Inc., as the merger of office supply giants continues to face pushback from U.S. antitrust regulators.
Staples said if the deal closes, the combined company will divest Office Depot's retail, online and catalog operations in Europe.
That is a more substantial divestiture than what the European Commission, the EU's executive body in Brussels, asked for. To approve the merger, the Commission wanted Office Depot to sell its European contract business and its operations in Sweden. Staples said it would do what the Commission asked, as well as the other European divestitures.
In January the office supply companies said they would extend the deadline of their tie-up by about three months, as the merger continues to face opposition from U.S. antitrust regulators.
The U.S. Federal Trade Commission filed a lawsuit in December to block the deal, arguing that a tie-up of the last large national office-supply chains would eliminate important competition.
The lawsuit alleged the transaction would mean higher prices and fewer options for big companies that buy office supplies in bulk.
Earlier this month, due to the length of the merger process, Staples took out a $2.5 billion loan to hold in escrow, instead of just committing to borrow funds to buy Office Depot once the deal was finished.
Staples' offer to buy rival Office Depot in a $6.3 billion deal was announced last February, more than a year ago.
Write to Austen Hufford at austen.hufford@wsj.com