Standard Chartered Eyes Joint Deal After Backing Down in U.S.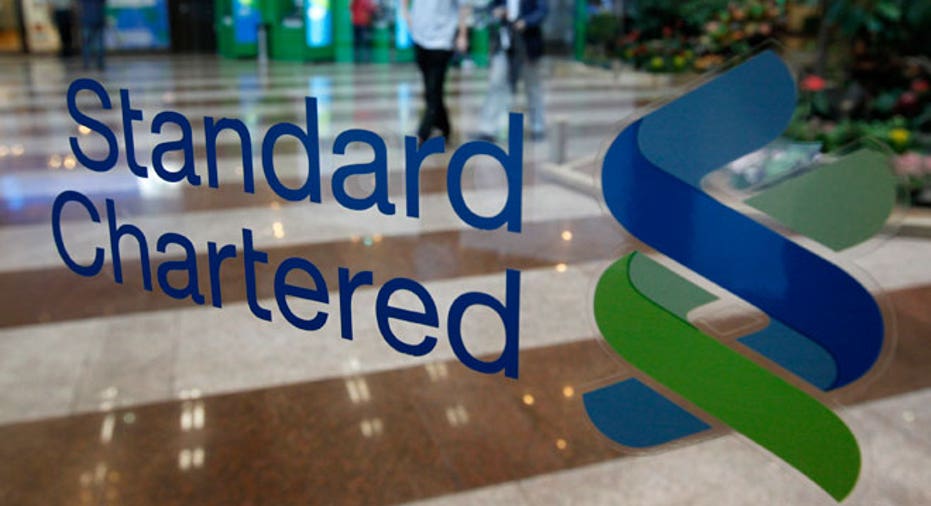 Standard Chartered is pursuing a collective settlement with other U.S. authorities after agreeing to pay $340 million to New York's financial regulator under mounting pressure from shareholders.
The bank said it made a "pragmatic decision" to settle after having seen its share price slump by more than 30% at one stage last week, following accusations that it concealed Iran-linked transactions worth a total of $250 billion.
The transactions were at the centre of a fresh legal challenge on Wednesday when the estates of victims of the 1983 bombing of U.S. Marine barracks sued the bank. The suit claimed the transactions were part of Iran's efforts to avoid judgments against it over the bombing.
With the New York settlement agreed, subject to formalities, the bank's U.S. lawyers at Sullivan & Cromwell will look to accelerate talks with other U.S. agencies to enable Standard Chartered to draw a line under an episode that has caused lasting damage to its reputation.
"Negotiations are going on between the other agencies, and we are talking to them. It is safe to assume we are now seeking a collective agreement with the other agencies," a spokesman for the bank said on Wednesday, declining to put a time frame on the process.
The spokesman had earlier said a collective deal with the other agencies was likely. Subsequently he said this was not the case, only that a collective agreement was the outcome the bank was seeking.
Having cut short a family vacation in Canada last week, Chief Executive Peter Sands is now pushing for a comprehensive deal that removes lingering uncertainty. The bank is still the subject of probes by the U.S. Treasury, the Federal Reserve, the Justice Department and New York prosecutors.
Shares of Standard Chartered rose 4.1% to close at 1,429.35 pence, still well below their value before the accusations against the bank on August 6.
"I think Standard Chartered wanted to settle because the share price had become destabilized," said one of the bank's 30 biggest investors. "Prior to that, I think they believed they had good legal grounds to resist a settlement of, say, under $200 million on the basis of the history of these cases."
New York's financial services superintendent, Benjamin Lawsky, described Standard Chartered as a "rogue institution" for breaching U.S. sanctions by concealing information about funds linked to Iran.
The affair has taken on a political dimension, with British members of parliament suggesting that the lack of coordination between Lawsky and other regulators showed bias against London.
British Finance Minister George Osborne made a series of phone calls to his U.S. counterpart last week, expressing concern at the way details of the case came out. John Mann, a member of parliament's finance committee, said there was a "political onslaught" in the United States against British banks.
A civil lawsuit filed in the U.S. district court in Manhattan said concealment of transactions through Standard Chartered "are part and parcel of Iran's longstanding, determined efforts to evade collection of the judgment, and other judgments.
The estates of the Beirut bombing victims obtained a judgment of $2.6 billion in compensatory damages against Iran in 2007, the lawsuit said.
Standard Chartered spokeswoman Julie Gibson said the bank's policy is not to discuss pending litigation.
In response to the New York regulator's case, Sands initially rejected Lawsky's accusations in strong terms. His decision to give the green light to a hefty settlement just days later has been viewed as a climb-down, but he maintains the support of investors and is likely to survive.
"I don't think Peter Sands's reputation has been damaged much by the affair. The fact that his robust defense doesn't quite gel with the size of the fine would be the only real concern," said one of the bank's biggest 40 shareholders.
Simon Morris, a lawyer at CMC Cameron McKenna, questioned why the bank had paid such a hefty fine following its strong denial of the allegations. Sands said last week that only a tiny proportion of the bank's Iran-related deals -- worth less than $14 million -- were questionable under U.S. sanctions rules.
"Last week there was a flat denial of wrongdoing, so this would make $340 million an immense penalty for the 0.1 percent of transactions that supposedly slipped through the net," he said.
"But if you assume some underlying truth in the allegations, then it is a middling settlement - still a hefty price to pay for a continuing license to run a branch in New York."
Sands, a 50-year-old former McKinsey consultant, has run the Asia-focused bank for the past six years and his success in the role had even made him a possible candidate for the job of governor of the Bank of England. Earlier this month, Standard Chartered reported a strong first-half performance, setting it up for a 10th straight year of record profits.
Monday's settlement offered some relief to shareholders, but investors were quick to point out that Standard Chartered still had some way to go before closing the most regrettable chapter in its history.
"Don't forget about the other half of the fine - they haven't settled with the DoJ/OFAC yet," one of the bank's biggest 30 investors said, referring to the U.S. Department of Justice and the Treasury's Office of Foreign Assets Control. He estimated a second financial hit of around the same size.