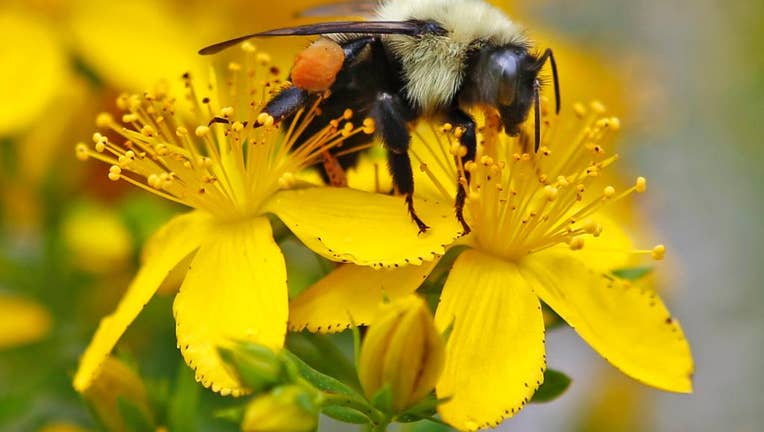 Maine is recruiting citizen scientists to help take a census of bumblebees that officials say is important to protect important crops like blueberries and cranberries.
State biologists say Maine has 17 known native bumblebee species, and four of them are known to be in decline. Officials say a multi-year statewide survey will better assess the population, range and abundance of the bees. Bumblebees are key pollinators of some of the state's signature crops, like blueberries.
Officials and University of Maine scientists say the bees that are in decline have suffered from habitat loss, pesticides and diseases and parasites introduced through commercially-raised bumblebees.
A training session for citizen scientists was held in July and the next one will be spring 2016. The project is expected to last five years.