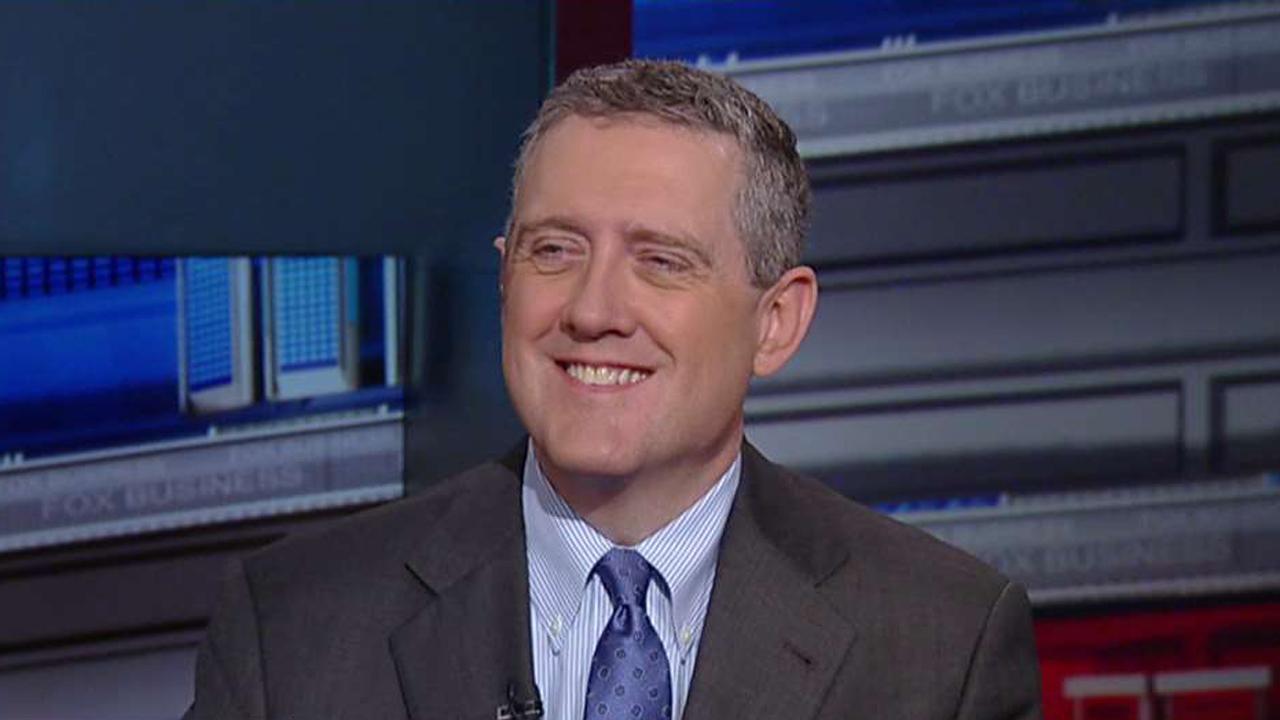 St. Louis Fed President James Bullard believes that three more rate hikes would be "overkill" for the economy.
Though the stock market has hit new highs and the unemployment rate is below 5%, Bullard said that the Fed should wait until inflation picks up further before raising rates.
"Growth is 2% in 2015 and 2% in 2016. First quarter tracking is below 1%, so we don't really have a lot to go on," he said to FOX Business' Neil Cavuto. "Inflation has just come up to 2% with the report today and unemployment hasn't really changed for the last 15 months, so a lot of variables are very stable going into this. There is obviously a lot going on in Washington…The hard data looks very smooth right now, so let's wait and see what happens."
Bullard also weighed in on what may happen if the Fed decided to have three more rate hikes.
"You might see longer term rates come down, which we've seen since the March move. You might see inflation expectations fall. You might see a little bit slower growth. You might see a little bit of dampening on the economy more than you expected."
More from FOXBusiness.com
Bullard gave his analysis on what the Fed should be doing to strengthen the economy.
"We could allow the reinvestment policy to end and we could allow the balance sheet to start to normalize, that's what we should be doing… $4.5 trillion started out at $800 billion before the crisis…I think in a relatively benign environment now's a good time to let it come down."