SS&C Technologies Pulls Back After a Solid Quarter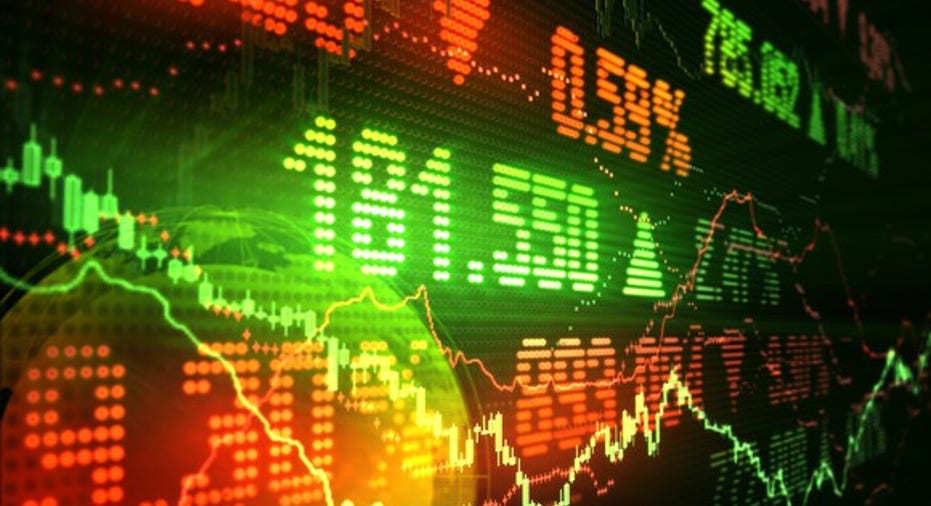 SS&C Technologies Holdings(NASDAQ: SSNC) announced first-quarter 2017 results Thursday after the market closed,highlighted by its 20th straight quarter of revenue growth and continued improvements in its balance sheet.
SS&C stock declined around 2.4% Friday on the news -- though shares did set a fresh 52-week high leading up to the report. Let's have a closer look, then, at how SS&C kicked off the year, and what investors can expect from the company going forward.
Image source: Getty Images.
SS&C Technologies results: The raw numbers
| Metric | Q1 2017 | Q1 2016 | Year-Over-Year Growth |
| --- | --- | --- | --- |
| GAAP revenue | $407.7 million | $324.1 million | 25.8% |
| GAAP net income | $48.1 million | $7.0 million | 587.3% |
| GAAP earnings per share (diluted) | $0.23 | $0.03 | 666.7% |
Data source: SS&C Technologies.
What happened with SS&C this quarter?
On an adjusted (non-GAAP) basis -- which excludes purchase accounting adjustments to deferred revenue related to acquisitions-- revenue increased 19.4%, to $409.5 million.
Adjusted net income grew 23.2%, to $92.9 million, and adjusted net income per diluted share increased 18.9%, to $0.44.
Both the top and bottom lines were near the high ends of SS&C's guidance rangesprovided last quarter, which called for revenue of $402.5 million to $408.5 million, and adjusted net income of $89 million to $92.5 million.
Adjusted recurring revenue rose 22.6% year over year, to $387.2 million, Within that, software-enabled services revenue increased 34.3% to $276.5 million, and maintenance and term licenses revenue rose 0.7%, to $110.8 million.
Adjusted non-recurring revenue declined 18.5%, to $22.3 million, including a 45.8% decline in perpetual licenses, to $2.8 million, and a 12.1% decline in professional services revenue, to $19.5 million.
Adjusted consolidated earnings before interest, taxes, depreciation, and amortization increased 14.2%, to $161.7 million.
Cash flow from operations totaled $56.5 million, up from $18.6 million in last year's first quarter.
The company paid down $60.2 million of debt, bringing the net debt-to-consolidated EBITDA leverage ratio to 3.74, down from 3.9 at the end of last quarter.
SS&C also amended its credit agreement to reduce spreads on term loans, which reduced interest rates and, consequently, annual borrowing costs by 0.75%.
What management had to say
SS&C CEO Bill Stone added:
Looking ahead
In the second quarter, SS&C Technologies expects adjusted revenue to be in the range of $408 million to $416 million, which should translate to adjusted net income in the range of $93.7 million to $98 million.
Given its performance so far in the year, SS&C also increased its guidance for the full year to call for adjusted revenue of $1.664 billion to $1.686 billion (up from $1.655 billion to $1.685 billion previously), cash from operations of $485 million to $500 million (up from $480 million to $500 million before), and adjusted net income of $399 million to $412 million (versus previous guidance for $392 million to $409 million).
In the end, this was a straightforward beat-and-raise from SS&C Technologies, so it might seem surprising that shares pulled back on Friday as a result. But shares are also still up around 28% so far in 2017, so it's hard to blame short-term investors for taking some of their profits off the table. However, as SS&C continues to deliver on its long-term growth strategy and pay down its debts incurred from previous acquisitions, it should emerge nicely positioned to continue generating shareholder value in the coming years.
10 stocks we like better than SS & C TechnologiesWhen investing geniuses David and Tom Gardner have a stock tip, it can pay to listen. After all, the newsletter they have run for over a decade, Motley Fool Stock Advisor, has tripled the market.*
David and Tom just revealed what they believe are the 10 best stocks for investors to buy right now... and SS & C Technologies wasn't one of them! That's right -- they think these 10 stocks are even better buys.
Click here to learn about these picks!
*Stock Advisor returns as of April 3, 2017
Steve Symington has no position in any stocks mentioned. The Motley Fool recommends SS & C Technologies. The Motley Fool has a disclosure policy.