Sprint, SoftBank Ink Key Security Pact With U.S. Amid China Jitters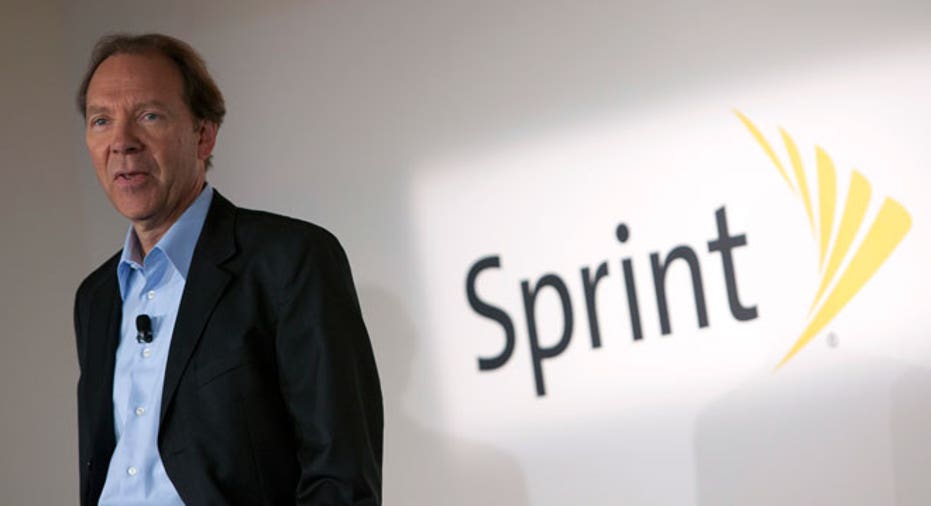 SoftBank's proposed $20.1 billion takeover of Sprint (NYSE:S) cleared a key regulatory hurdle on Wednesday after reaching a national-security agreement that gives the U.S. government significant sway over the wireless provider and its subsidiaries.
Key concessions include the ability to veto Sprint equipment purchases, force the pricey removal of some Chinese equipment from an affiliate's networks and the ability to approve a security director.
The approval from the Committee on Foreign Investment in the United States, or CFIUS, raises the chances this large transaction goes forward, but the concessions in the agreement also highlight concerns that Chinese telecom suppliers could gain access to a key U.S. company.
Sprint and Japan's SoftBank said in a joint statement Wednesday that they were notified by CFIUS that this inter-agency panel charged with protecting critical-infrastructure assets completed its investigation of the proposed deal and there are no unresolved national security issues.
As part of this clearance, Sprint and SoftBank said they entered into a national-security agreement with the U.S. that is effective the date of CFIUS clearance, but will terminate if the deal doesn't go forward.
According to a Securities and Exchange Commission filing, the agreement calls for Sprint and SoftBank to appoint an independent member to the new Sprint board of directors to serve as security director. This individual will need to be approved by the U.S. government and will be charged with overseeing Sprint's compliance with the national-security agreement and serve as a contact for the U.S. on "all security-related matters."
The security director will be required to be experienced in national-security matters, be a U.S. resident citizen and "hold appropriate security clearances."
Additionally, the U.S. government will have a one-time right to require Sprint to remove and decommission by the end of 2016 "certain equipment" deployed in the network of Clearwire (NASDAQ:CLWR), an affiliate Sprint is on the verge of acquiring. Clearwire uses some radio base stations manufactured by Huawei Technologies, a Chinese network-equipment maker the U.S. has been suspicious of conspiring with Beijing.
Replacing the Huawei gear could cost Sprint about $1 billion, The Wall Street Journal has reported.
The national-security pact also gives the U.S. the right to "review and approve certain network equipment vendors and managed service providers" of both Sprint and Clearwire once Sprint completes its proposed buyout of the smaller company.
These concessions underscore the level of concern by the U.S. that Chinese suppliers like Huawei and ZTE pose national-security risks by giving the Chinese government an avenue to spy on U.S. citizens and government agencies, some of which use the Sprint network for sensitive work.
Dish Network (NASDAQ:DISH) has attempted to thwart the SoftBank deal, proposing a $25.5 billion buyout of its own to acquire all of Sprint.
In a statement last week, Dish said the "extraordinary board structure" and $1 billion in additional costs "confirm the serious national security risks of SoftBank acquiring Sprint and its wireless and wireline assets of national security importance."
Besides the competition from Dish, the Sprint deal still awaits regulatory approval from the Federal Communications Commission.
Still, Sprint and SoftBank said they anticipate the transaction closing in July 2013.
Shares of Overland Park, Kan.-based Sprint ticked up 0.21% to $7.29 Wednesday morning. Dish dropped 1.15% to $39.68.