Sprint Shares Get Slammed on Cash Worries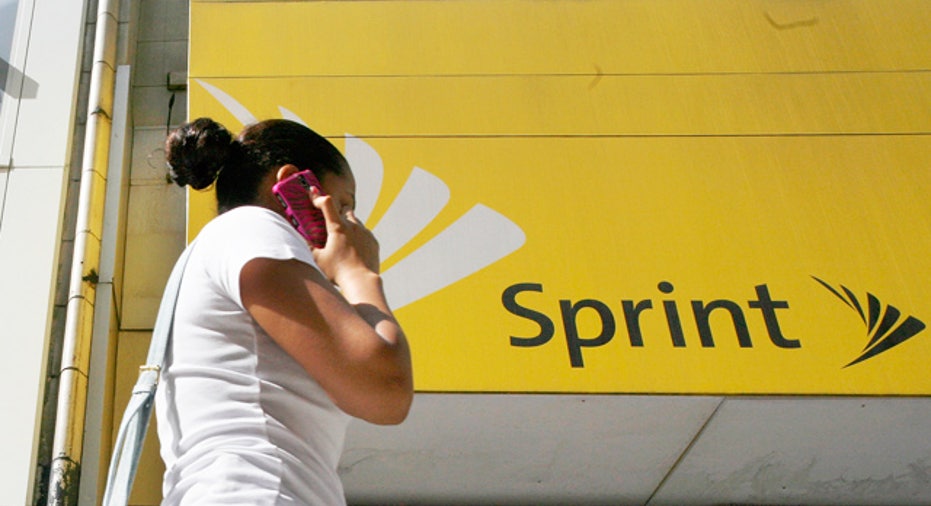 Sprint Nextel shares fell 8 percent Monday as analysts slashed their forecasts for the No. 3 U.S. mobile operator, which said last week that it would have to raise new capital.
Sprint shares fell 19 cents to $2.22 after analysts cut their price targets for the stock and forecast free cash flow losses. S&P gave Sprint debt a ``watch negative'' rating.
The company discussed a costly network upgrade plan at a conference Friday and told investors that it would need to tap capital markets, even before accounting for big additional costs it expects from subsidizing sales of the new Apple Inc iPhone.
Investors had already pushed down Sprint shares 20 percent after complaining on Friday that the company had left many strategy and financial questions unanswered at the event.
UBS analyst John Hodulik estimated that Sprint would incur a free cash flow loss of $2.5 billion over the next two years and worried how it would pay for upcoming debts.
``The next two years will be a transition period for Sprint as it absorbs the costs of the iPhone and rebuilds its network,'' said Hodulik, who cut his price target for the stock to $2.75 from $4.
JPMorgan cut Sprint Nextel to ``neutral'' from ``overweight'' and said management would have to rebuild confidence among investors.
Sprint reported liquidity of $5.3 billion at the end of the second quarter, including $4.3 billion in cash and $900 million of borrowing capacity under its revolving credit facility.
Chief Financial Officer Joseph Euteneuer told investors Friday that the company could reduce its cash balance, raise more capital or tap its existing credit facility to help meet ballooning costs next year.
Sprint did not provide any additional details on Monday except to say that it had sold out of two versions of iPhone. It started taking pre-orders Oct 7.
CreditSights analyst Ping Zhao does not expect Sprint to have a liquidity crisis this year or next year, but she said it was hard to calculate its cash needs for that time period because Sprint did not provide enough information.
``They're being pinched on cash,'' said Zhao, who estimated that before iPhone costs or network upgrade costs Sprint would need to keep about $2 billion on its balance sheet to support its operations.
But Zhao said the biggest worry for investors was how much extra debt Sprint would have to take on.
``The question is about additional debt and what price,'' Zhao said.
UBS's Hodulik questioned whether it would make sense for Sprint to pay today's steep interest rates to refinance $2.3 billion of its debt that is due for repayment in March.
But he said its alternatives, using a huge chunk of cash to pay off the debt or using its credit facility, would not be attractive prospects either.
``This would cut its cash reserve almost in half as it goes into a 12-month period where we expect it to lose $2.5 billion in free cash flow over the next two years,'' Hodulik said. ''While the company could tap its credit facility if required, this would be a bad day for shareholders.''
These costs were only the beginning, he said.
``We stress that this level of scrutiny is required of the company's cash flow even before we consider any cash needs for its 4G strategy beyond mid-2014,'' Hodulik said. (Reporting by Sinead Carew; Additional reporting by Sumit Jha in Bangalore; Editing by Robert MacMillan)