Sprint Narrows 1Q Loss, Customer Losses Continue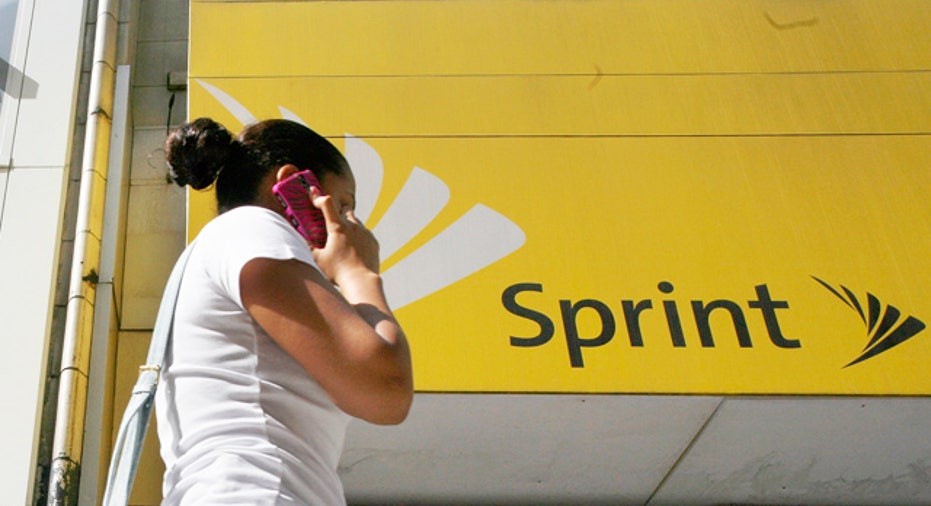 Sprint Nextel (NYSE:S) narrowed its first-quarter loss despite losing a significant portion of its customer base as the company shuts down its Nextel network.
The earnings report is the first since Dish Network (NASDAQ:DISH) offered $25.5 billion for a 70% stake in the wireless carrier, after Japan's Softbank agreed last fall to pay $20 billion. Meanwhile, Sprint is buying the portion of mobile broadband company Clearwire (NASDAQ:CLWR) it doesn't already own.
In the first quarter, the third-largest U.S. wireless carrier topped Wall Street expectations on improved profitability of its wireless business. Sprint's wireless service margin rose to 19.2% from 9.3% in the previous quarter and 14.6% in the year-ago period.
The company posted a loss of $643 million, or 21 cents a share, while analysts projected a per-share loss of 33 cents. In the same three months the prior year, Sprint posted an $863 million first-quarter loss, or 29 cents a share.
Revenue ticked up 0.6% to $8.79 billion, surpassing estimates of $8.71 billion.
Sprint's sales of the Apple (NASDAQ:AAPL) iPhone checked in at 1.5 million, down from 2.2 million in the previous quarter and level with the prior year. The company said 43% of its iPhones were selected by new customers, indicating that the device is attracting subscribers.
Sprint said 86% of its contract customers on the Sprint platform use a smartphone, compared to AT&T's (NYSE:T) 72% and Verizon Wireless' 61%.
Including 264,000 customers transferred over from the Nextel service, Sprint added just 12,000 contract customers during the first quarter. Excluding Nextel conversions, the carrier lost 252,000 subscribers versus a gain of 68,000 on the same basis last year.
Sprint continued to report a higher-than-expected retention rate for Nextel subscribers. Retention in the latest quarter was 46%, ahead the company's estimate of 30% to 40% for the first half of 2013.
Shares of Sprint were trading a penny lower at $7.09 in early morning trading Wednesday.