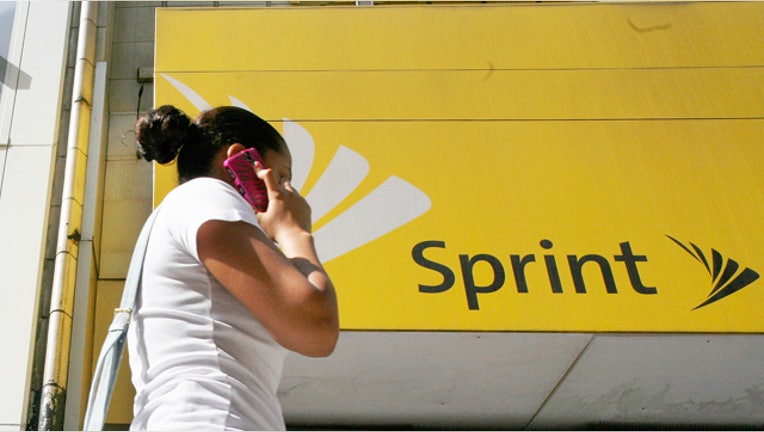 A company's ability to generate profits and earnings is one of the key benchmarks of business success. You would think, then, that most companies would focus on a developing a business model that is able to deliver profit growth in good and bad times. Simple enough in theory, but tough to accomplish given shifting industry trends, consumer preferences and of course a competitive playing field not to mention rising costs and stiff price competition.
This reality makes the expected announcement from Sprint (NYSE:S) this week that it will slash its mobile service price plans for individuals in a bid to capture subscribers so surprising. It already earlier this week unveiled a new family plan that lets up to 10 lines share 20 GB of data for $100 a month.
Granted the company has seen plenty of pain over the last few years with nothing but bottom-line losses and fleeing subscribers, but is price slashing leadership the right strategy to turn the company around?
I realize that many will get fired up with the arrival of Sprint's new CEO Marcelo Claure, the former CEO of Miami-based cellphone distributor Brightstar. I expect Claure to clear the decks like any new CEO would and that means rationalizing the business, headcount reductions, and more likely than not resetting revenue and earnings guidance. Despite the potential hoopla, we as investors have to ask what can be done to transform the business and generate profits. That question gives rise to another -- is cutting prices to gain customers really the best strategy the company can come up with?
There are several challenges with being the low-cost leader, but the biggest is achieving the needed sales volume to generate sufficiently attractive profits with such small margins. It's not easy, which is why you see so many consumer product companies using a loss leader strategy. By definition this means offering one product or service at a price that is not profitable for the sake of offering another product/service at a greater profit or to attract new customers. A great example is Proctor & Gamble's (NYSE:PG) lower-priced razor that drives the sales of its higher priced and higher margin razor blades.
Softbank, the majority owner of Sprint, has teamed with Sharp to develop a low-cost smartphone that it plans to sell through Sprint. While this sounds like a potential "cheap razor," one has to remember the branded nature of smartphones – Apple (NASDAQ:AAPL) and Samsung accounted for 37% of total smartphone shipments in 2Q 2013 per data from IDC. The two tech behemoths offer their own "cheap razors" in the form of app stores.
Even attempts by BlackBerry (NASDAQ:BBRY) and Microsoft (NASDAQ:MSFT) to develop their own app stores have floundered. In all likelihood, the deal between the three companies will provide a short-term boost to Sharp, which like fellow Japanese mobile device manufacturers NEC and Panasonic, has had to compete with Apple and Google Android products on the high end as well as Huawei, ZTE, and Xiaomi on the low end.
Keep in mind, that even if the Sharp handset carries no cost to new Sprint customers, Sprint will be subsidizing the cost of that Sharp smartphone. Odds are that will weigh on profits already constrained by the company's low cost price leadership strategy.
Another problem is that mobile companies like AT&T (NYSE:T) and Verizon Communications' (NYSE:VZ) Verizon Wireless as well as Sprint have increasingly offered bundled solutions – unlimited talk and text or several devices sharing minutes and data – so there is little left to offer other than unlimited data. Such an offering has its own problems and for that we have to look no further than when AT&T offered unlimited data for Apple's iPhone. The subsequent surge in network traffic eventually led to AT&T no longer offering unlimited data plans for the device in mid-2010.
Granted Sprint has been investing in its network, but one has to wonder how it can continue to improve its network if it seeks to be the low cost mobile service leader? Just a few days ago, ConsumerAffairs.com listed nearly 2,500 complaints and reviews when it came to Sprint's service. Late last year, Sprint fell to the bottom of Consumer Reports' annual survey of cell phone service scoring "dismal marks" in value, voice, text messaging, and 4G reliability. The bottom line is even cheap mobile service has to work or past a certain point consumers will flee to one that does. This also raises the question of how will Sprint be able to continually invest in its network if it adopts a low cost pricing strategy for its services?
Complicating all of this is the fact that Sprint competes against larger players – AT&T and Verizon Wireless -- that have been growing their respective businesses while also having companies like T-Mobile USA (NASDAQ:TMUS) nipping at its heels.  If you look at Verizon, it has a solid four-legged stool business model: wireless and FiOS, which includes Internet/broadband data; TV; and telephony services. AT&T has something similar even though its non-wireless businesses lag those at Verizon. The other legs allow those companies greater pricing and bundling flexibility, which also helps to make their mobile service far more "sticky" than Sprint's.
I look back on these different points and I come back to the same conclusion – if beating your competition on price is your best strategy when you offer a near carbon copy product, how can you hope to profit long term? Moreover what happens to this strategy if AT&T and or Verizon match Sprint's new rate plan? Worse yet, what if T-Mobile USA undercuts the new Sprint plan?
Despite all the hoopla to be had and no matter how you cut this cake, once the numbers are crunched the logical conclusion to be had is it will only be a matter of time before we hear Sprint talking up yet another "new" strategy.
Chris Versace and The Thematic Growth Portfolio he manages own no shares in any companies mentioned.