Sports retail industry in crisis as Foot Locker shares crater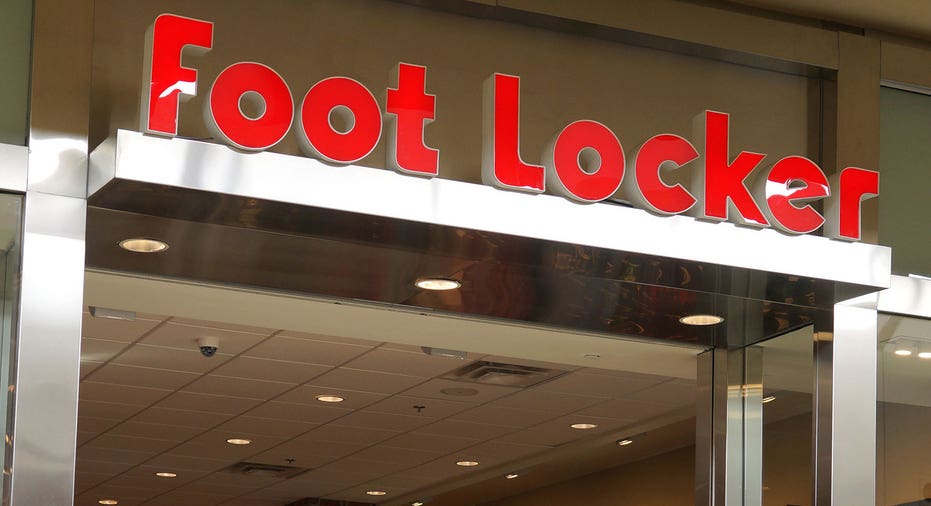 The sports retail industry is reeling on Friday as Foot Locker Inc. (NYSE:FL) became the latest athletic-wear outlet to see its shares crater after subpar quarterly earnings.
Foot Locker's same-store sales declined a whopping 6% in the second-quarter. Company executives blamed the decline in part on rapidly shifting consumer tastes and a lack of product innovation from vendors, with sales of top footwear and apparel styles falling far short of expectations. The same-store sales decline marked Foot Locker's first negative comp since its fourth quarter of fiscal 2009, according to Citi Research.
"We are obviously disappointed in the results for the quarter, and our team is working quickly to adjust our operations to a changed retail landscape in which we are seeing our consumers move faster than ever from one source of inspiration or influence to another," Foot Locker CEO Richard Johnson said in a statement.
Traditional brick-and-mortar retailers are struggling to maintain sales as more and more customers turn to ecommerce options like Amazon (NASDAQ:AMZN) to do their shopping. Foot Locker shares plunged 25% after the major earnings miss.
Johnson told analysts that recent disruption to the retail industry is "the most significant I've seen in my quarter-century" in the athletic-wear business, adding that the rise of mobile retail has accelerated fashion trends and made it difficult for brick-and-mortar outlets to keep up.
Other sports retailers are also struggling. Dick's Sporting Goods (NYSE:DKS) shares plummeted earlier this week after reporting similarly disappointing earnings results, including comp sales growth of just 0.1%. Shares of Hibbett Sports (NASDAQ:HIBB) and Finish Line (NASDAQ:FINL), as well as vendors like Nike (NYSE:NKE) and Under Armour (NYSE:UAA) were also down in early trading.
Dick's Sporting Goods CEO Edward Stack also bemoaned the state of the retail industry this week, as the Pittsburgh-based retailer slashed its full-year financial guidance. As more retailers and vendors turn promotional to lure customers, Stack said product pricing has been "unpredictable and, at times, irrational," which has cut into sales.
Foot Locker's problems were compounded last June when Nike, one of its key vendors, announced a deal to begin selling some of its products through Amazon. Johnson downplayed the threat Amazon poses to Foot Locker's business, arguing that Amazon won't be selling the premium footwear products that Foot Locker relies on to boost sales.
"We do not believe our vendors selling product directly on Amazon is an imminent threat," Johnson said. "There is no indication that any of our vendors intend to sell premium athletic product, $100-plus sneakers that we offer, directly via that sort of distribution channel."
While Foot Locker remains committed to its physical store locations, Johnson said the company is focusing on accelerating its commitment to digital retail while also working with vendors to speed up the product development cycle.
Executives said the company now plans to shutter up to 135 store locations by the end of the year, up from earlier estimates of roughly 100 stores. The company expects comp sales to continue their downward trend, with a projected 3% to 4% decline in each of the next two quarters.