Spokesman offers few clues on Trump's pipeline stance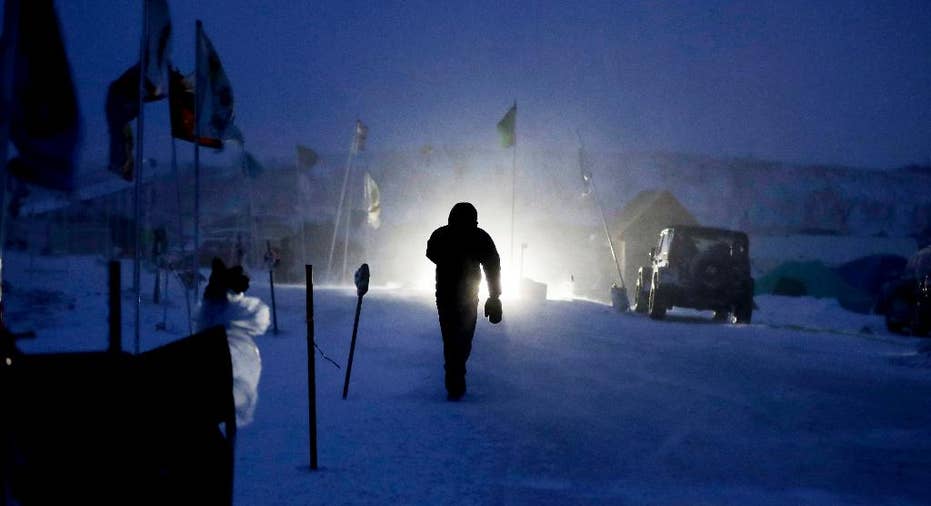 A spokesman for President-elect Donald Trump isn't offering many clues about how the incoming administration will act regarding the disputed Dakota Access oil pipeline.
Spokesman Jason Miller told The Associated Press on Monday that Trump supports construction of the pipeline. But Miller wouldn't say whether Trump would reverse the Army's decision on Sunday to decline to issue a permit for the $3.8 billion pipeline to cross under a Missouri River reservoir in southern North Dakota near the Standing Rock Sioux Reservation.
Miller said the Trump administration will review the situation "and make the appropriate determination."
Protesters, who describe themselves as "water protectors," say they have no plans to leave despite the Army's decision and recent wintry storms.
The pipeline is largely complete except for the section under Lake Oahe.