Spanish PM responds to party graft allegations in parliament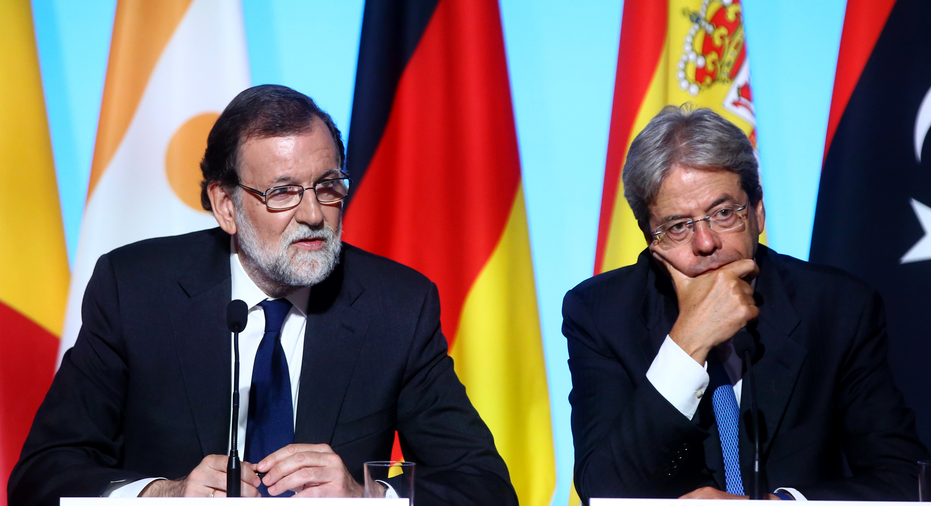 Spanish Prime Minister Mariano Rajoy defended his record in government Wednesday as he appeared before lawmakers to answer questions about alleged corruption scandals linked to his ruling Popular Party.
Rajoy said he had already dealt with this subject many times in parliament and saw no reason why he should have to do so again. He accused opposition parties of trying to stage an inquisition and challenged them to introduce a no-confidence bill.
Rajoy testified in court in July about the main corruption scandal affecting the party, a kickbacks-for-contracts scheme that helped finance the group. It was a first court appearance for a Spanish prime minister in office.
Rajoy, who is not accused of any wrongdoing, has moved from denying the allegations outright to saying he was never aware of any illegal dealings with the party's finances.
He began his 35-minute appearance Wednesday with a speech against terrorism and in solidarity with the victims of the attacks around Barcelona earlier this month that left 16 people dead.
He praised his government's work in getting Spain's economy out of severe recession and called for unity among lawmakers to deal with the threat of secession from the powerful northeastern region of Catalonia.
Addressing the issue of corruption, Rajoy said there was "no impunity in Spain," and that cases are pursued and tried in court. He also called for a code of conduct for funding all parties, not only the governing Popular Party.
Leading opposition Socialist spokeswoman Margarita Robles called Rajoy a premier "under suspicion." She said it's been shown that Rajoy put up with the allegedly illegal financing of his party and said, once again, in his appearance Wednesday failed to clear up anything.
____
This story corrects that the death toll in recent attacks stands at 16, not 15.
____
Associated Press writer Ciaran Giles in Madrid contributed to this report.