Spain walks back on decision to halt bomb sales to Saudis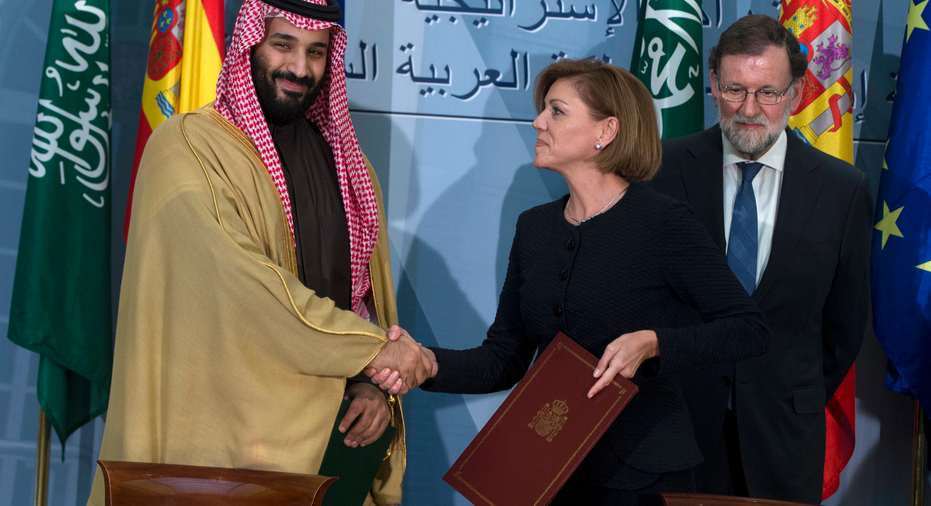 Spain will go ahead with a shipment of precision bombs to Saudi Arabia, officials said Thursday, reversing on a previous decision and angering activists who claim the weapons could harm civilians in Yemen.
Arms Control, a campaign by non-profit organizations lobbying to end arms sales to countries that have caused civilian casualties, called the government's move "disappointing" and urged authorities to reconsider once again.
"This makes Spain potentially complicit in committing crimes of war with these weapons," said Alberto Estevez, who coordinates the campaign backed by Amnesty International, Greenpeace, Intermon Oxfam and Spain's FundiPau.
The Spanish center-left government of Pedro Sanchez is reversing an announcement last week to cancel the delivery of 400 laser-guided bombs to the Saudi military over fears they could be used against civilians in Yemen.
With more than 22 million people in desperate need, United Nations has called the conflict raging since March 2015 in the Gulf country the world's worst humanitarian crisis.
International rights groups have blamed the Saudi-led coalition's airstrikes and attacks in the fight against Iran-aligned Houthi rebels in Yemen for the killing of civilians, including children. A panel of U.N. human rights experts said that all sides, including militias backed by the United Arab Emirates, may have committed war crimes in the conflict.
Defense officials first said Spain would return the 9.2 million euros ($10.6 million) already paid by Saudi Arabia for the bombs under a 2015 contract signed by a previous, conservative administration in Spain.
But Minister Margarita Robles this week said the decision wasn't final. By then, shipbuilders in southern Spain had been staging protests over fears that Saudi Arabia could retaliate by scrapping a separate $2.1 billion purchase of five navy corvettes — the biggest foreign deal in the history of the state-owned shipbuilder Navantia.
Saudi authorities had not confirmed the threat. But announcing on Thursday that the bombs shipment will be completed after all, Spain's Foreign Minister Josep Borrell said that arms-related negotiations are regarded by Riyadh "under the frame of overall relations."
Borrell told Onda Cero radio that the bombs are capable of "extraordinary precision of less than one meter."
"They are not the type of weapons that can cause the bombardments produced by other weapons launched randomly and that we have seen producing the tragedies that we have all condemned," Borrell said.
Control Arms campaigners said the Spanish government has no control over how the weapons are used once they are in the hands of the Saudi military and its allies. They called for the government of Prime Minister Pedro Sanchez to reconsider its decision.
Spain is the fourth largest provider of military equipment and weapons to the Gulf state, according to Amnesty International.
The Saudi embassy in Madrid declined to comment.