SpaceX's January Rocket Landing Attempt Faces Key Challenges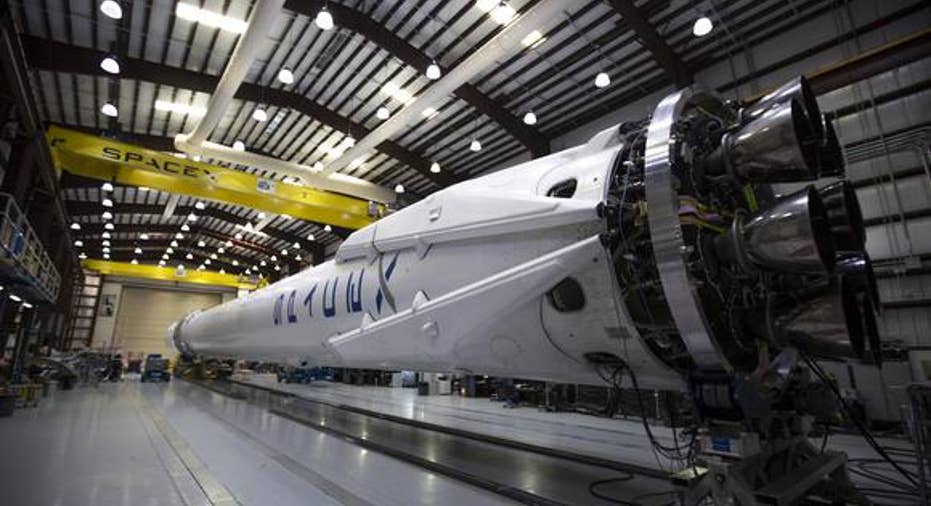 Less than a month after the company successfully landed its Falcon 9 rocket, SpaceX will be sending another rocket into space, attempting to land it, too. But the private space company's landing effort this time around will include some unique challenges.
Falcon 9's successful landing last month. Image source: SpaceX.
Back to the barge For its January launch, which is currently scheduled for Jan. 17, the company will return to its efforts to land the Falcon 9 at sea. This contrasts from the company's successful landing in December, which took place on land.
SpaceX's track record at sea is marked by two close calls -- once in January last year and another in April. The Falcon 9 successfully navigated to the barge both times, but each time it failed to land successfully. During the first attempt, the Falcon 9 prematurely ran out of hydraulic fluid. And during the second attempt, the rocket lost control after a valve controlling the rocket's thrust temporarily stopped responding to commands as quickly as it was supposed to.
Why would SpaceX return to attempting to land at sea after it had success on land? By locating the landing site in the ocean, the reusable first stage of the Falcon 9 will have less distance to travel to get to its landing destination, enabling the rocket to use less fuel. And SpaceX may be attempting to use less fuel with this launch because it is going to use the last of its older Falcon 9 v1.1 Full Thrust vehicles, which boasts less thrust power than the updated version of the Falcon 9 used during the company's successful rocket landing in December.
Further, there other benefits to landing at sea, which NBC News' Devin Coldewey recently articulated: "Having a mobile landing platform means more flexibility in when and how launches can proceed -- it's not always convenient or possible for a rocket to return to a static site like a launch facility or other suitably flat, empty space. A mobile landing site could conceivably be placed where it is safest or most fuel-efficient for the rocket to come down."
The mission For its January mission, SpaceX will carry a NASA Jason-3 satellite, which is built to monitor the ocean's surface and collect "information about circulation patterns and perhaps rising sea levels," explains Coldeway.
The launch will take place at Vandenberg Air Force Base in California.
Approximately two minutes after the launch, the Falcon 9's first stage will separate and begin navigating toward a barge in the Pacific Ocean where it will deploy its landing legs and attempt to land.
Falcon 9. Image source: SpaceX.
This is a critical mission for the company for several reasons. First, it would add to the company's track record. Second, it would demonstrate the company's flexibility in recovering boosters both on land and sea. And third, a successful landing could give the company a vehicle to actually reuse; SpaceX has opted not to reuse the first Falcon 9 to successful land, even though the rocket reportedly has no damage, in order to keep it as a sort of trophy. But Musk has said the company will attempt to reuse a rocket during 2016.
While its possible SpaceX may broadcast the launch of its Falcon 9 live, as it did for its last mission, it's unlikely that the company will provide a live broadcast of the landing attempt since it's more difficult to provide a live broadcast at sea.
The article SpaceX's January Rocket Landing Attempt Faces Key Challenges originally appeared on Fool.com.
Try any of our Foolish newsletter services free for 30 days. We Fools may not all hold the same opinions, but we all believe that considering a diverse range of insights makes us better investors. The Motley Fool has a disclosure policy.
Copyright 1995 - 2016 The Motley Fool, LLC. All rights reserved. The Motley Fool has a disclosure policy.