S&P Touches '08 High, Snaps Back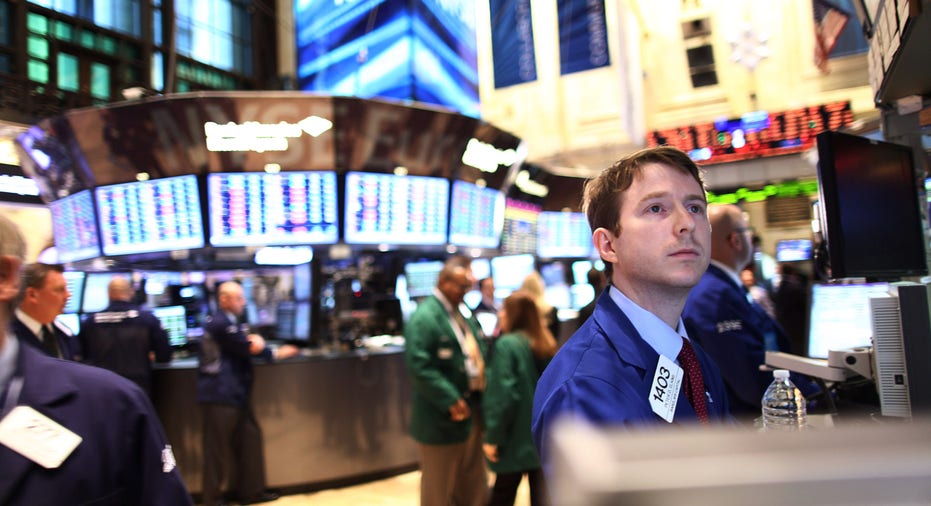 FOX Business: The Power to Prosper
The closely-watched S&P 500 tapped its highest mark since May 2008 before bouncing mildly into the red on Tuesday.
Today's Markets
The Dow Jones Industrial Average fell 68.1 points, or 0.51%, to 13204, the S&P 500 dipped 5 points, or 0.35%, to 1413 and the Nasdaq Composite slumped 9 points, or 0.29%, to 3067.
Looking at the broad markets, the worst performers could be found in the telecommunications sector, although every major sector was to the downside besides financials. The S&P had previously advanced 8.6 points, while the Dow found itself in striking distance of its best mark since late 2007.
The U.S. dollar fell 0.62% against a basket of six world currencies to its lowest level since early July. Meanwhile, the euro rallied 0.92% to $1.2459. Commodities that are traded in dollars often move in the opposite direction of the currency.
The benchmark crude oil contract traded in New York edged up 45 cents, or 0.45%, to $96.40 a barrel. Wholesale New York Harbor gasoline climbed 1.1% to $3.065 a gallon.
In metals, gold jumped $19.90, or 1.2%, to $1,643 a troy ounce.
Trading volumes had been thin so far this week, but picked up on the day. There were more than 3 billion shares exchanged on the New York Stock Exchange, up from 2.8 billion on Monday.
"Investors are awaiting the more important events towards the end of the week," analysts at Nomura wrote in a note to clients.
Indeed, minutes from the Federal Reserve's last policy-setting meeting are due on Wednesday. Economists are expected to search for clues as to whether the central bank will take more action to jumpstart the still slowly growing U.S. economy.
Atlanta Federal Reserve Bank President Dennis Lockhart delivered a speech to the Latin American Chamber of Commerce in which he hinted that Congress needs to take action to help boost the economy.
"There is a risk to monetary policy being employed too aggressively and without effect to address economic problems that can be resolved only by fiscal reforms that involve making tough choices about the allocation of public resources," Lockhart said in prepared remarks.
"Monetary policy can exert a powerful positive influence on an economy, but as (Fed) Chairman Bernanke has pointed out, monetary policy is not a panacea."
On the corporate front, earnings are due from Best Buy (NYSE:BBY) and Dell (NASDAQ:DELL). Glencore took a tougher stance in defending its $30 billion bid for miner miner Xstrata, with its chief executive saying it isn't a "must do" deal. A key shareholder has been pushing for a sweeter price.
Foreign Markets
The Euro Stoxx 50 gained 0.97% to 2490, the English FTSE 100 climbed 0.57% to 5858 and the German DAX rose 0.79% to 7089.
In Asia, the Japanese Nikkei slumped 0.16% to 9157 and the Chinese Hang Seng inched lower by 0.02% to 20100.