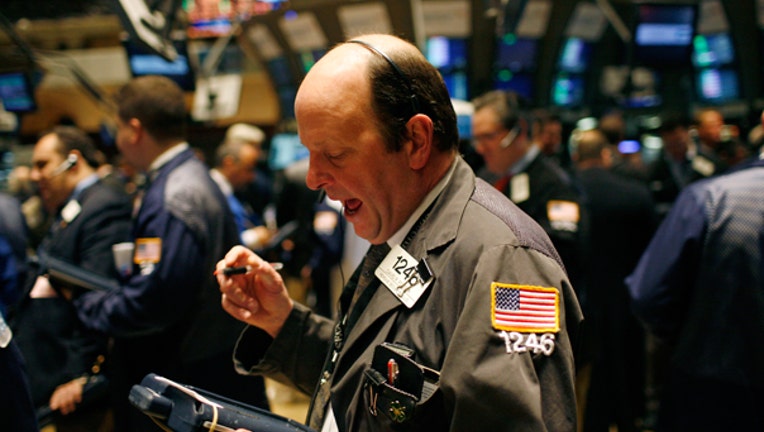 FOX Business: Capitalism Lives Here
The S&P 500 and Dow both zoomed to fresh record highs after the Federal Reserve unexpectedly stood pat on its monetary policy.
Today's Markets
The Dow Jones Industrial Average rose 146 points, or 0.94%, to 15676, the S&P 500 gained 20.6 points, or 1.2%, to 1725 and the Nasdaq Composite rallied 37.9 points, or 1%, to 3784.
The much-anticipated Fed decision day finally came. But it wasn't historic in the way analysts expected.
The Federal Reserve said it will "await more evidence" on the state of the economic recovery before it begins scaling back its $85-billion-per-month bond-buying program. Wall Street analysts broadly expected the central bank to begin tapering at this meeting. A set of projections provided along with the statement said most members of the Fed's policy-setting board expect to begin raising short-term interest rates in 2015.
Stocks immediately shot up on the news, while Treasury yields dropped sharply. In fact, the Dow and S&P 500 logged new all-time highs. The Nasdaq is trading at its highest mark since 2000.
Read: Insiders React to Fed's 'No Taper' Call
Also on the economic front, the Commerce Department said housing starts rose 0.9% in August to an annual rate of 891,000 units, widely missing expectations of 917,000 units. Housing permits fell 3.8% to an annual rate of 918,000 units, missing estimates of 950,000.
In corporate news, FedEx (NYSE:FDX) shares climbed after the shipping giant revealed a 6.5% rise in first-quarter profits. Adobe (NASDAQ:ADBE) also jumped after it reported strong subscriber growth.
U.S. crude oil prices advanced 50 cents, or 0.47%, to $105.92 a barrel. Wholesale New York Harbor gasoline rose 0.15% to $2.665 a gallon. Gold fell $9.50, or 0.73%, to $1,300 a troy ounce.
Foreign Markets
The Euro Stoxx 50 rose 0.64% to 2909, the English FTSE 100 gained 0.14% to 6579 and the German DAX advanced 0.49% to 8639.
In Asia, the Japanese Nikkei 225 rallied 1.4% to 14505 and the Chinese Hang Seng fell 0.27% to 23117.