S&P Falls for Second-Straight Day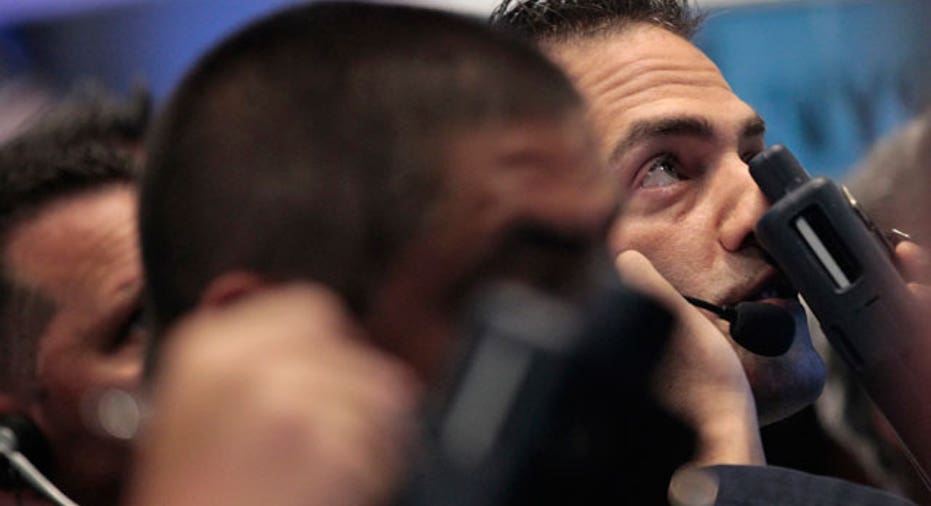 FOX Business: The Power to Prosper
The broad S&P 500 fell for the second day in a row Tuesday, led by energy and consumer discretionary stocks, after economic bellwether FedEx pared back its profit expectations.
Today's Markets
The Dow Jones Industrial Average rose 11.5 points, or 0.09%, to 13565, the S&P 500 fell 1.9 points, or 0.13%, to 1459 and the Nasdaq Composite slipped 0.87 point, or 0.03%, to 3178.
The markets got a big jolt of positive energy from decisions from the European Central Bank and Federal Reserve to buttress world markets. However, Wall Street has failed to keep the upward momentum going so far this week.
"With major central policy decisions behind us, the market's focus is expected to shift gradually to economic fundamentals," analysts at Barclays wrote in a note to clients.
FedEx (NYSE:FDX) posted fiscal first-quarter earnings of $1.45 a share on $10.79 billion in sales. Analysts expected the economic bellwether to earn $1.40 a share on $10.7 billion.
However, the company's projected second-quarter profit of between $1.30 and $1.45 a share came in weaker than the consensus estimate of $1.67 a share.
Also on the corporate front, Apple (NASDAQ:AAPL) shares came within striking distance of topping the $700 mark for the first time in history as analysts continue raising their expectations for iPhone 5 sales.
On the data front, optimism among U.S. homebuilders hit a six-year high in September, according to a report from the National Association of Homebuilders. The NAHB report comes as another sign that the embattled housing market is starting to recover.
A closely-watched survey of German economic sentiment from the ZEW institute rose for the first time in five months. However, it remained deep in negative territory, in what ZEW says is an indicator that "financial market experts still expect the German economy to lose momentum over the next six months." The country is Europe's biggest economy.
In commodities, oil prices continued falling for the second day in a row. The benchmark contract traded in New York dropped 98 cents, or 1%, to $95.67 a barrel. Wholesale New York Harbor gasoline gained 0.06% to $2.945 a gallon.
In metals, gold fell $10.70, or 0.58%, to $1,760 a troy ounce.
Foreign Markets
The Euro Stoxx 50 slumped 0.88% to 2561, the English FTSE 100 slipped 0.57% to 5860 and the German DAX fell 0.62% to 7357.
In Asia, the Japanese Nikkei 225 drifted lower by 0.39% to 9124 and the Chinese Hang Seng edged lower by 0.27% to 20602.