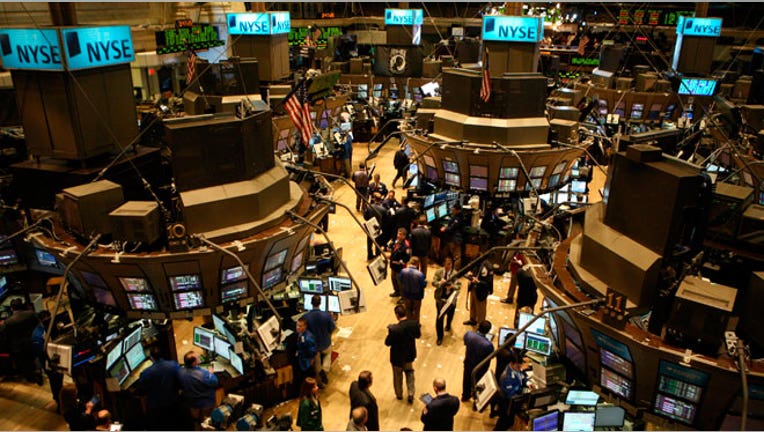 FOX Business: Capitalism Lives Here
The broad S&P 500 closed at a record high Friday as traders responded to upbeat earnings and mixed economic data.
Today's Markets
The Dow Jones Industrial Average rose 49.1 points, or 0.32%, to 15558, the S&P 500 advanced 6.6 points, or 0.38%, to 1759 and the Nasdaq Composite gained 10.3 points, or 0.26%, to 3939.
The broad S&P 500 notched its thirty-first record close of the year, and  fifth of the month in its third-straight week of gains. Technology and consumer discretionary stocks climbed the most on the day, while materials and health-care names lagged far behind.
After a couple weeks that were light in economic releases due to the government shutdown, the flow of data has picked up substantially.
The Commerce Department said orders for long-lasting goods rose 3.7% in September on the back of a surge in aircraft orders, beating expectations of a 2% jump. Excluding the transportation segment, orders fell 0.1%, compared to estimates of a 0.5% increase.
"Bottom line, orders ex-aircraft were soft and while some may say this was due to fears of a government shutdown to come, I'm not sure CEO's thought the government would be that stupid to do it," Peter Boockvar, chief market analyst at The Lindsey Group, wrote in an email to clients. "We can only assume [orders] fell further in October."
The reading is a somewhat lagging indicator, but it will figure into investment banks' third and fourth quarter gross domestic product estimates.
A final reading on consumer sentiment in October from Thomson Reuters and the University of Michigan came in at 73.2, from 75.2 earlier in the month. Economists expected the reading to come in at 75.
The government shutdown and painful debt ceiling fight negatively impacted consumer sentiment ahead of the key holiday shopping season, according to Barclays economist Cooper Howes.
"When asked to identify in their own words what news they had heard of recent economic developments, the largest share of consumers in the history of the survey negatively mentioned the federal government," Howes said in a note to the investment bank's clients.
On the earnings front, United Parcel Service (NYSE:UPS) revealed a bigger-than-expected increase in quarterly profits. The shipping giant is seen as an economic bellwether.
Procter & Gamble (NYSE:PG), the blue-chip consumer products maker, met expectations on the bottom line. After the bell Thursday, software giant Microsoft (NASDAQ:MSFT) posted better-than-expected results, while Amazon.com's (NASDAQ:AMZN) top-line topped estimates.
In commodities, U.S. crude oil prices 27 cents, or 0.28%, to $97.28 a barrel. Wholesale New York Harbor gasoline fell 0.91% to $2.567 a gallon. Gold slumped 0.72% to $1,341 a troy ounce.
Foreign Markets
The Euro Stoxx 50 rose 0.09% to 3042, the English FTSE 100 climbed 0.14% 6723 and the German DAX tilted higher by 0.24% to 9003.
In Asia, the Japanese Nikkei 225 tumbled 2.8% to 14088 and the Chinese Hang Seng dipped 0.6% to 22698.